The Arcimoto SRK is a three-wheeled electric vehicle with a unique design. It's fast, fun, and maybe even a little bit practical. The Verge's Sean O'Kane took it for a test drive in Las Vegas. Here is his initial reaction.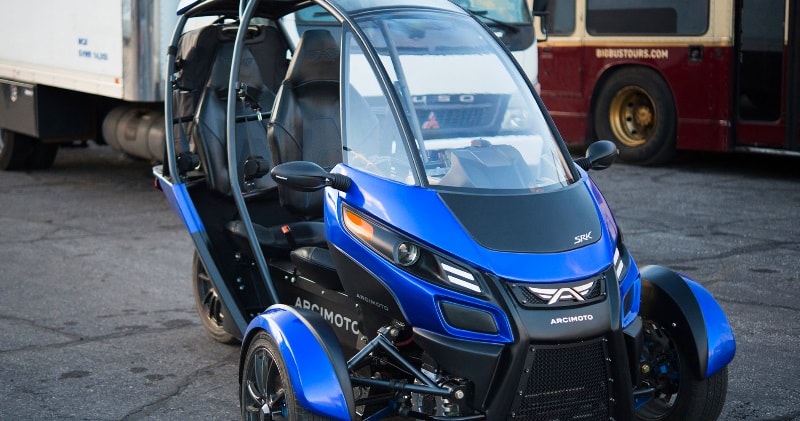 source/image: The Verge
Arcimoto defines the Fun Utility Vehicle category, delivering a thrilling ride experience, exceptional maneuverability, full comfort for two passengers with gear, optimal urban parkability, and ultra-efficient operation, at an affordable target base model price of $11,900.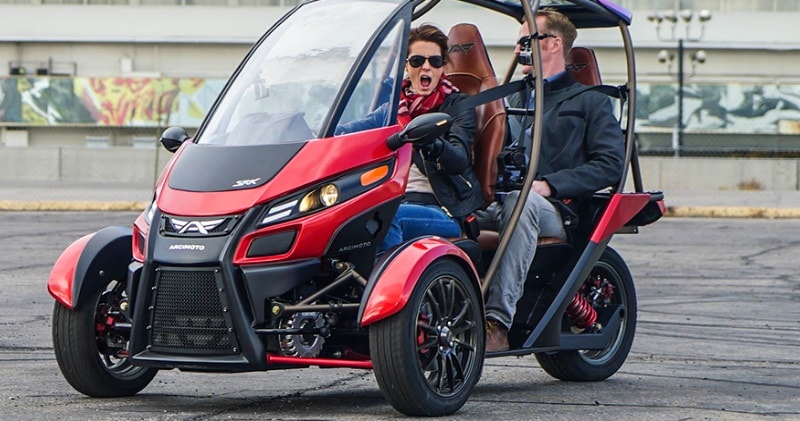 source/image: arcimoto
Two people and their gear can comfortably drive 70 miles or 130 miles on a charge, well over the daily driving average of 33 miles. Charge up at a charging station on the road or in a standard outlet at home with no special equipment.
Advertisement
Instant torque from the independent dual-motor front-wheel drive takes you from 0-60 in 7.5 seconds and up to 80 mph. The low center of gravity, light weight, and anti-dive optimization makes for an extremely agile and responsive ride.
The small form-factor and motorcycle classification make city traversal a breeze. Weave in and out of traffic, drive alone in the HOV lane, and park like a rockstar wherever you go.The expandable frame architecture easily accommodates removable enclosure options, as well as bolt-on accessories to carry your bike, surfboard, golf bag, or other bulky items.