A popsicle stick house is a simple construction made from the small wooden sticks used for popsicles. You could build your masterpiece a million different ways, but very best one is to start by building four squares with sticks glued to them for the walls.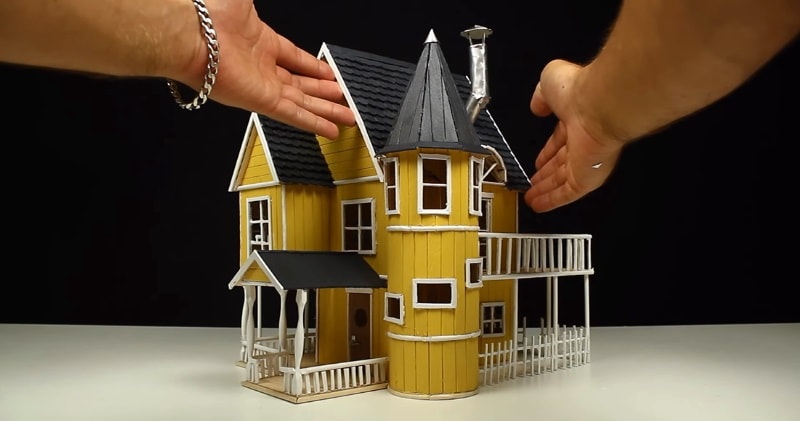 source/image: Guldies
Building a popsicle house is a fun and simple way to pass the time.Swedish artist Guldies Konst created this satisfying demonstration video on how to build a miniature multi-story house out of popsicle sticks.
You can collect cleaned sticks from your own frozen treats, or purchase large packages of new popsicle sticks at a craft store.You may also paint the popsicle sticks to make some colorful houses.
Advertisement
Once the basic shape of the house has been put together, you will need to construct a roof to complete your project. Creating an a-frame roof may seem challenging, but can actually be done in very little time.