The Metropolitan Area Outer Underground Discharge Channel is the largest underground water facility in the world.Built to protect residents from constant flooding.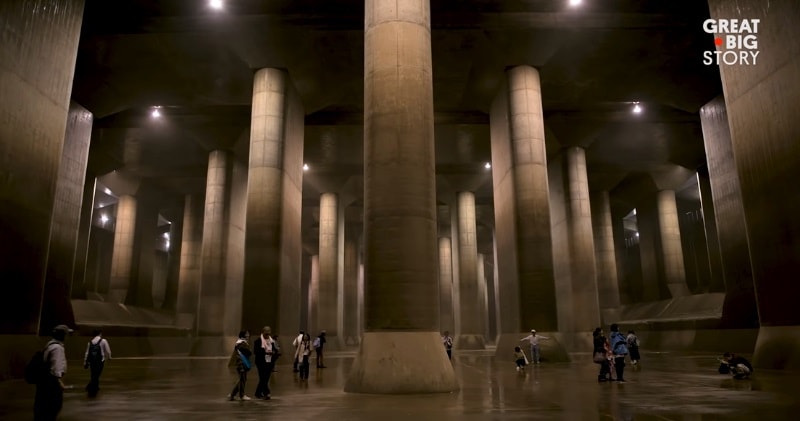 source/image: Great Big Story
the system drains rainwater to a massive tunnel underground that then redirects the flow to a nearby river that can handle the influx of water. Thanks to the ingenuity of the drainage system, Japan's residents are kept high and dry.
The discharge channel is a mechanism to drain water from flooded residential areas into five gigantic vertical shafts built below ground and then discharge it into rivers through an underground tunnel connecting the shafts.
Advertisement
The cylindrical shafts are about 70 meters tall. The large shafts measure about 30 meters in diameter, spacious enough to park a space shuttle.