sCarabane by Green Cat Technologies is a giant self-sufficient camper trailer that ups the ante when it comes to green technology. A sleek recreational camper that can unfold automatically into a house-like configuration, and is powered by solar and wind technology.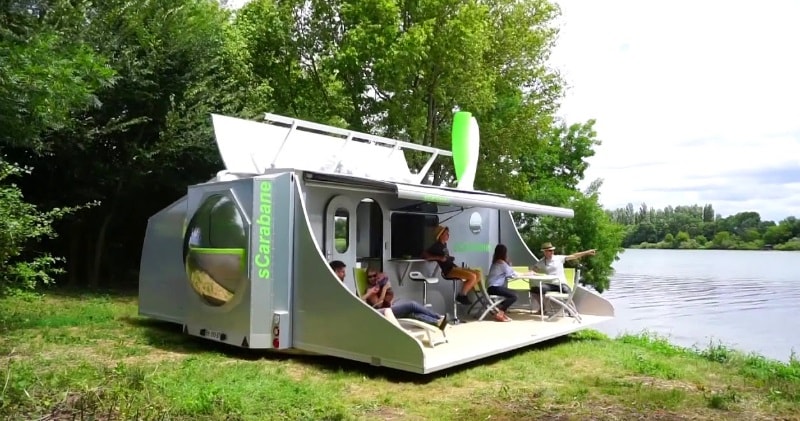 source/image: sCarabane
When it's traveling, the sCarabane looks like a 26-foot boxy silver mobile garage, but once you're at camp, the trailer unfolds to reveal a spacious, 420-square-foot tiny house.
A parabolic mirror atop the sCarabane tracks the sun. A telescopic vertical axis wind turbine can generate 500w of clean power. Solar cells supplement the renewable energy generation, providing another 500w.
Advertisement
The sCarabane can sit on a circular track that allows it to rotate 360 degrees, allowing the whole structure — and its solar panels — to follow and capture sunlight throughout the day.In other words, it's not only luxurious, it's also super green-savvy.