This tiny camper is from Nuts RV, one of Japans leading RV manufacturers. It's the Spinach Popup. It's tiny but designed to hold 6 passenges and sleep 4.And the paint job maybe reminds you of the classic Volkswagen Bus.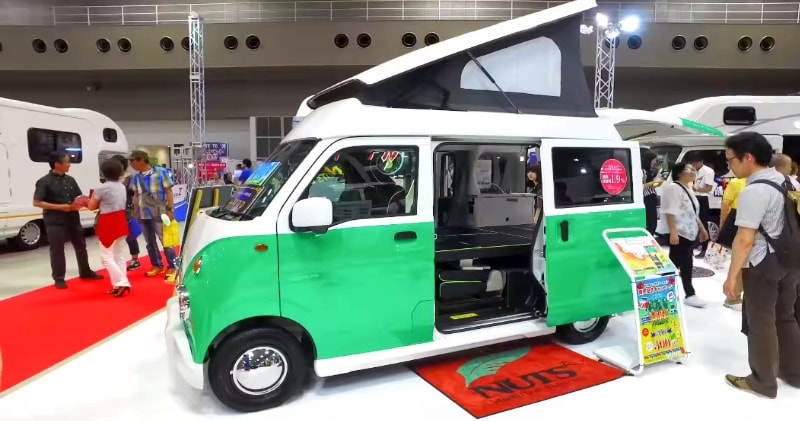 source/image: CampingCarJoa
No wonder – this Campervan fits where nothing else would.Spinach Popup keeps the total height low while driving and adopts a pop-up scheme to secure the maximum space when you spend inside.
Built-in winter parking,heater allows cheap and comfortable all year round camping. You can park this van on any parking lot.
Advertisement
From an aesthetic perspective, the whole thing is nicely balanced; this is not always the case when it comes to mini vehicles.