A 3D printing pen is like a handheld 3D printer. It uses the same kind of heating element and extruder that you would find on a desktop 3D printer. But instead of being controlled with computer software and motors, you guide the printer head by hand.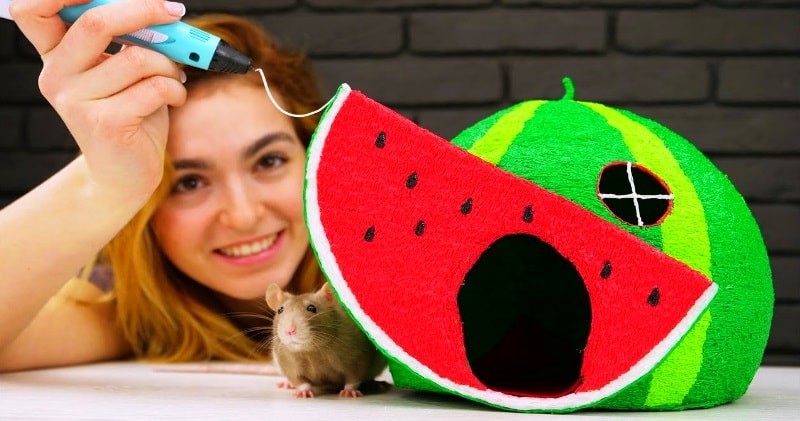 image/text credit: The Q
In today's video you will learn how to draw amazing watermelon house for pet rat or hamster with 3d pen! All you need is basketball or football ball, 3d pen and filament! You can create house with any shape and style! Enjoy wathing this video and crafting!
The 3D pen by is a great alternative,the device takes the heated extrusion head of a normal 3D-printer and uses a single piece of ABS or PLA plastic threaded through the back. You can use it to add raised decorative designs to everyday objects. With practice, you can even make 3D drawings in empty space.
Advertisement
Projects can start by following 2 dimensional, that can either be welded together, or built up from the ground. The trick to drawing in three dimensions is controlling the extrusion speed by using the two buttons on the front of the pen, slowing the rate to pull upwards and stretch the plastic filament.