Myanmar's Kuthodaw Pagoda is a Buddhist shrine comprised of hundreds of inscribed stone tablets. From a distance, the surrounding stupas resemble a cluster of small temples. Combined, however, they form the entirety of Buddha's teachings.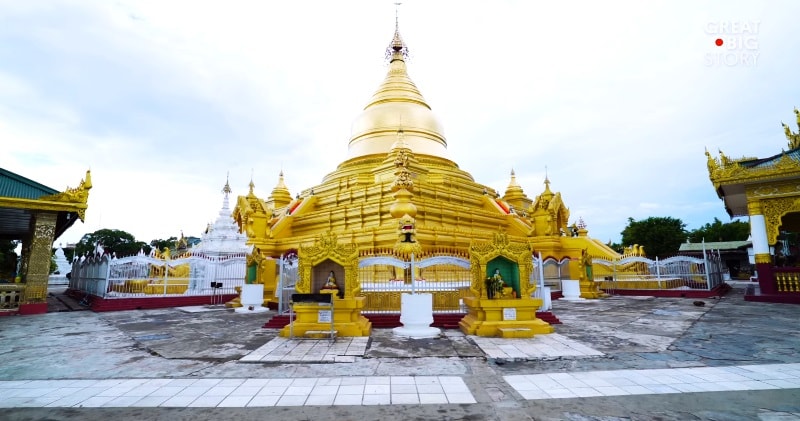 image/text credit: Great Big Story 
Each of the 730 stupas contains a marble tablet, standing tall at 5 feet in height. The tablets were once covered in precious gems and adorned with gold ink; however, following the British invasion, the site was looted for its riches.
Today, the book still remains accessible to visitors, embossed with black ink so the scripture can be read for years to come.King Mindon ordered the "book" to be made. The works started in 1860 and took 8 years to complete.
Advertisement
The texts were copied from ancient manuscripts written on dried palm leaf, the letters chiselled out of the stone and inlaid with gold leaf. Each marble slab measuring 153 centimeters tall and 107 centimeters wide is enshrined in a structure called Dhamma ceti or kyauksa gu in Burmese, "gu" meaning cave.