Growing potatoes in a pot lined with a shopping bag allows you to remove the potato plant, harvest some potatoes, then return the potato plant to the pot with no root disturbance, so that smaller potatoes left behind can grow bigger.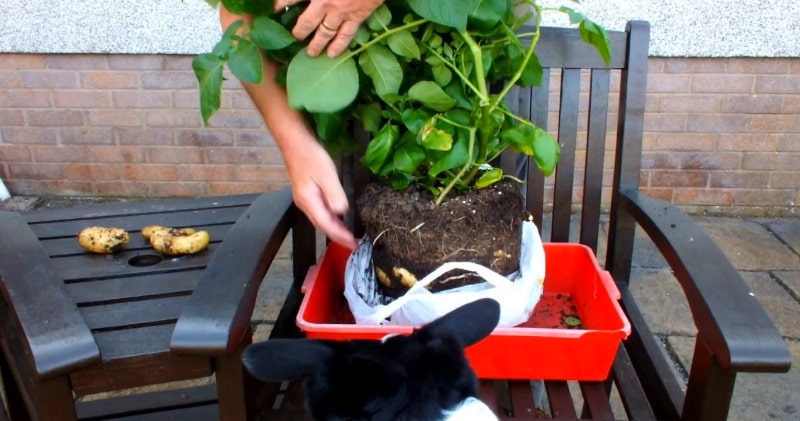 source/image: Home Grown Veg
Learning how to grow potatoes in a bag will provide a space-saving solution, and it's a fun family project. Growing potatoes in a grow bag instead of a traditional garden plot allows you to harvest potatoes even if you have very little garden space.Watch the video by Home Grown Veg to learn more:
You simply fill the bag one third full with multipurpose compost and work in some slow-release potato fertiliser, before placing your chitted potatoes on the compost.Growing your own potatoes is not only fun but you'll know exactly what went into your potatoes at every stage.
Advertisement
If people have limited mobility or no room for planting, a grow bag gives them a way to grow potato plants. Harvesting potatoes is a matter of dumping out a bag, eliminating the labor of digging up an entire potato patch by hand.Along with Trash bags, Potatoes Are Also grown in barrels, buckets, commercial growing bags and even in cardboard boxes.