This beautiful locomotive was built by John Heald of Rotorua, New Zealand. In this video we take the B-Class out for a typical day at the track, including a sequence of loading the engine onto a custom made trailer towed behind a Honda Jazz (Fit) with CVT.via:CaptainHarlock999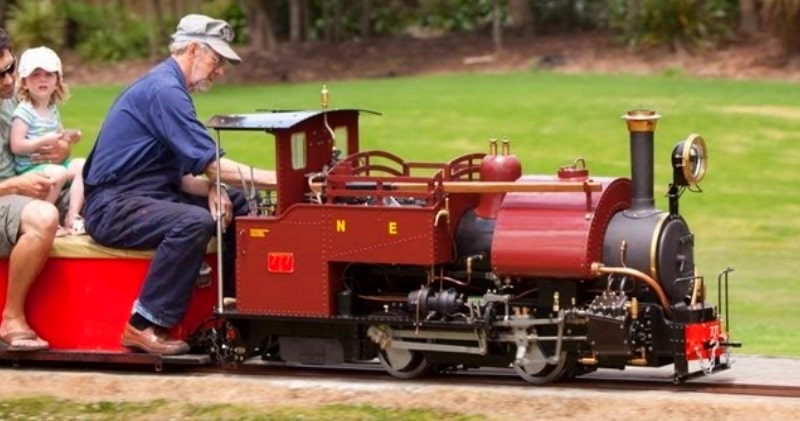 source/image: CaptainHarlock999
Then it's off to the beautiful River Edge Park Railway in Whakatane, New Zealand. We also take a look at stability of this remarkable locomotive under high speeds using on board cameras.
Special adjustable Danly coil springs prevent the locomotive from porpoising; the leaf springs are dummy and just for show. The engine features the intermediate 'fencing' on the coal bin and sand boxes converted to tool boxes.
Advertisement
The B-Class engine has wheels inside the frames and separate bell cranks on the outside. This makes it easy to make small changes to the gauge without any changes to the valve gear or cylinder spacing.