Throwing a quite simple shallow lidded Casserole dish on the wheel.This one is a simple shallow pot with straight sides and a gallery added on the rim to take the lid, no really difficult techniques involved but the end result is quite nice.//Ingleton Pottery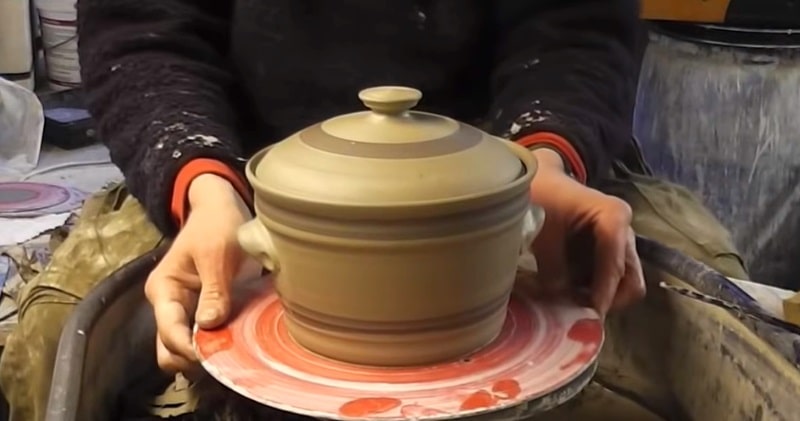 source/image: Ingleton Pottery
The lid is made by throwing a shallow plate and then trimming it upside down to get the profile.Add a knob to the lid by throwing another small piece of clay to the top.Two small handles added to the side.
Simple Cobalt Slip decoration is added in small bands to the pot.If the pot is a truly functional piece, such as a casserole, the lid must also function in as efficient and effective way as possible.
Advertisement
Before getting involved in a new hobby, most people want to know how much time it takes. While some crafts take only a few hours, something more intensive like pottery can take days to complete.