Consolidated Car Shipping is the ONLY revolutionary service that enables you to ship up to 4 cars in 1 container. Our dynamic capabilities permit endless combinations of loads.This enables our users to reduce costs and increase efficiencies, with the lowest shipping price per car.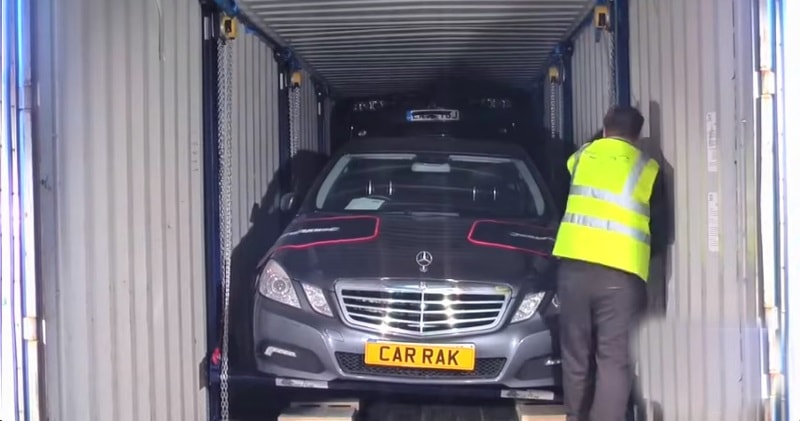 source/image: car rak
Instead of loading cars on wooden ramps – which is difficult and therefore more likely to damage the cars – the company is now using removable metal ramps that function like car lifts.
The racks are easily installed into the container, the cars driven or pushed onto the ramp on the floor, and then the ramp is lifted up and into position by a manual hoist.
Advertisement
The risk of damage is therefore dramatically reduced and there is much more space in the container due to the smaller dimensions of the metal ramps versus wooden ramps. This is an all-around win for the customer in terms of safety.