There are many things that crafty people can make out of cardboard.The cardboard box is one of the most versatile items for making crafts.Cardboard is easy to work with, inexpensive and endlessly adaptable.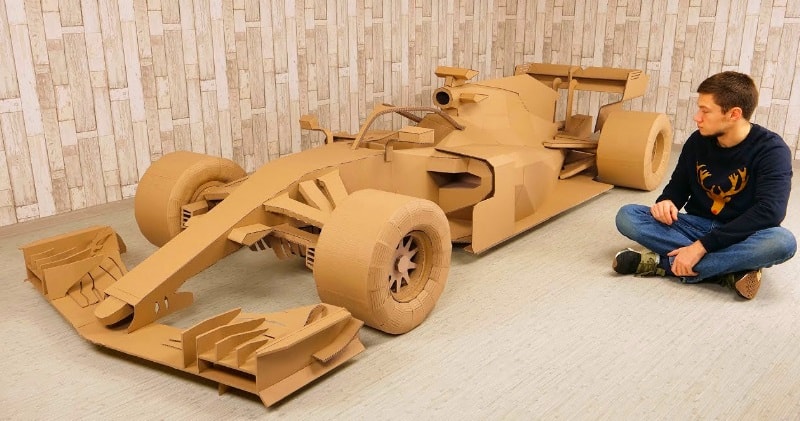 source/image: The Q
In today's video I want to show you how to make highly detailed Formula 1 racing car from cardboard. From the beginning till the end this project took 250 man/hours.Watch the video by The Q for more info:
Near 50 square merets of cardboard and more than 100 glue gun sticks.This car fully meets 2018/2019 Formula 1 standarts. Scale of the car to the original is 1.3 : 1.
Advertisement
The F1 car model is completely made of cardboard components meticulously put together.Now that you know what you need, wathch the video and discover how to do it.