The best way to make a fish trap depends on what you fish for. Make a smaller trap if you fish for minnows or pan fish. Make a larger trap if you fish for catfish, carp, or suckers.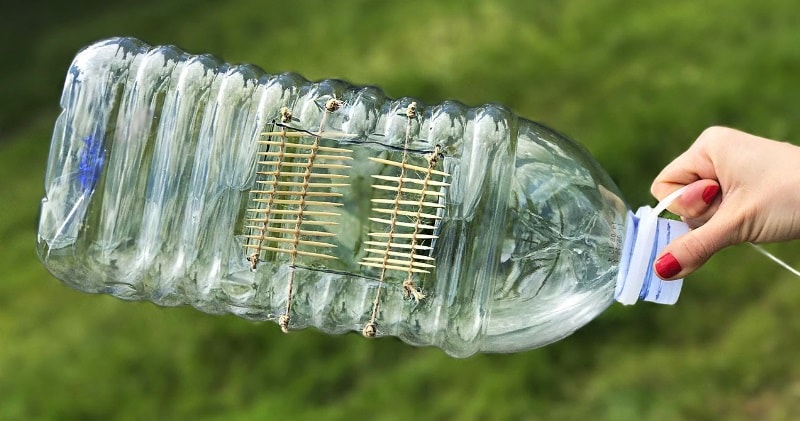 source/image: Crazy Experimenter
With the help of such fish trap you can catch a small fish, such as minnow, loach, gudgeon. It has been noticed that because of the big natural curiosity gudgeons often swim into the traps without bait!
Video lesson of a trap may be used both for an ordinary fishing using bait fish and extreme situation is survival conditions, when you intend to eat caught fish.
Advertisement
The important part is maintaining the flap. The flap is still attached and pushed inside the bottle. This keeps the majority of the cornmeal (the bait) from floating out and helps to keep the fish in the bottle.