It's fun to play games and fun to make games, but it is even more fun to create your own game! In this craft project, you will make a do-it-yourself motorcycle gaming steering wheel from Cardboard .This DIY will teach you How to make a racing gaming steering wheel form Cardboard Boxes for Any Smartphone (android or iOS) or Tablet.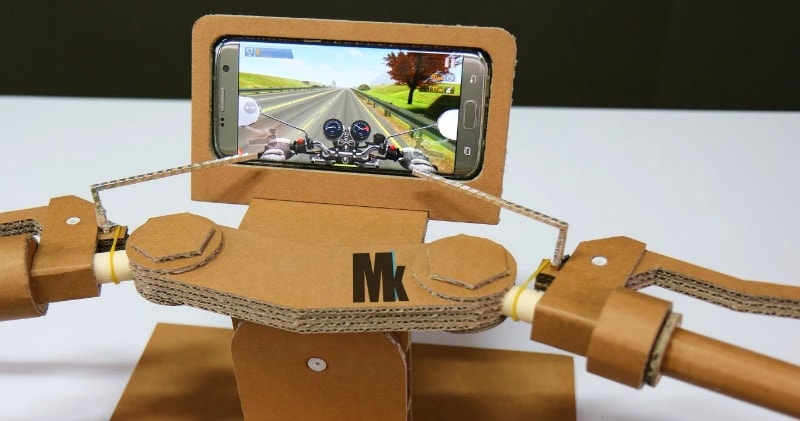 source/image: MonsterKook
Its Homemade great steering wheel control.Improve your gaming experience with this steering wheel.Just follow the step by step in the video and have fun by trying out by yourself !!!
Moto Racing games on smart-phones are a little bit tricky to play when You use Your phone accelerometer. Phone is to small to give You a good precision.
Advertisement
There is however a solution for that. You can create a cardboard steering wheel which improve not only the precision but also a grip and give You a little bit of driving car feeling.