Wood has always been an essential building item all over the world since the beginning of humanity. Farming, construction, and many other companies have known the uniqueness of wood and its worth.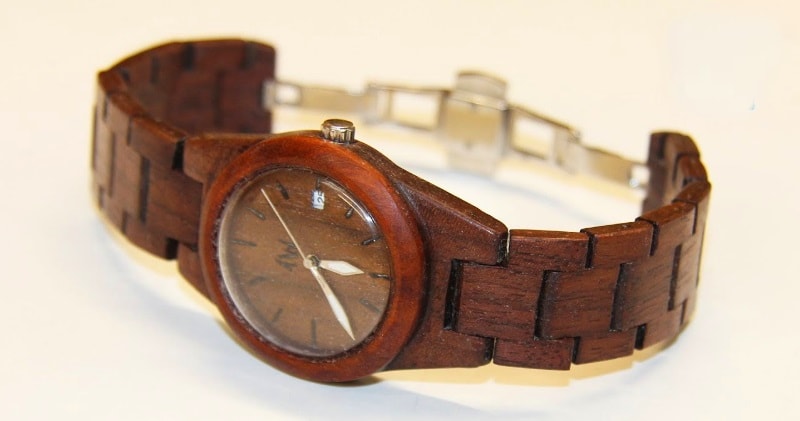 source/image: ThisWoodwork
This DIY solid wood watch was perhaps one of my most challenging projects yet! This watch is equipped with high-quality Japanese quartz movement and stainless steel tri-fold clasp with push buttons. The strap is made of natural wood. The diameter of the dial 1.7 inches.
Wooden watches are recyclable. This is among the most popular advantages of these watches. Wooden watches come from a renewable source since trees can be replanted. Many wooden watches come from scrap woods, and many of the containers come from recycled papers.
Advertisement
These timepieces are harmless without any toxic material. This is perfect for those who are sensitive to the metal on their skin.They stand out because they are unique and naturally attractive.Customized wooden watches have made its mark in the market today. Wooden watches would certainly make a nice Christmas gift for your family, relatives, and employees.