Botín Restaurant has kept the flame burning for the past 293 years … literally. Ever since the doors opened in 1725, the oven has been sizzling continuously, never to be extinguished. First opened as an inn, the landmark eatery was founded in 1725 by French cook Jean Botín and his wife.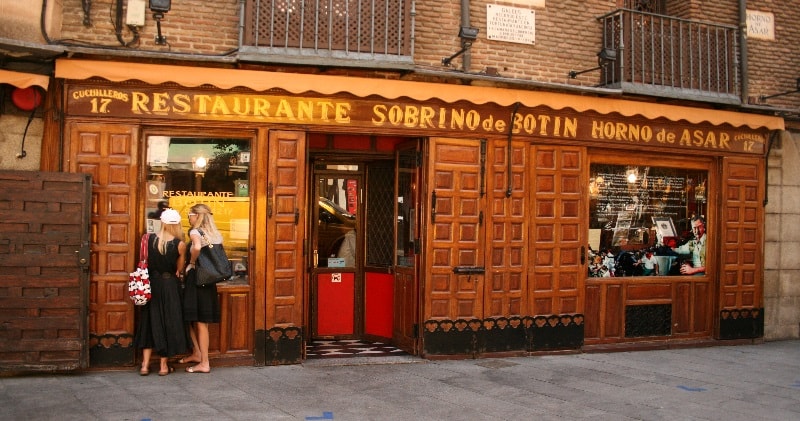 image/text credit: Great Big Story
It is the world's oldest restaurant according to the Guinness Book of Records.Today, Botín is famed for its rustic Castilian cuisine, including succulent roast meats fired in an oven that's close to 300 years oldAccording to deputy manager Luis Javier Sànchez Alvarez.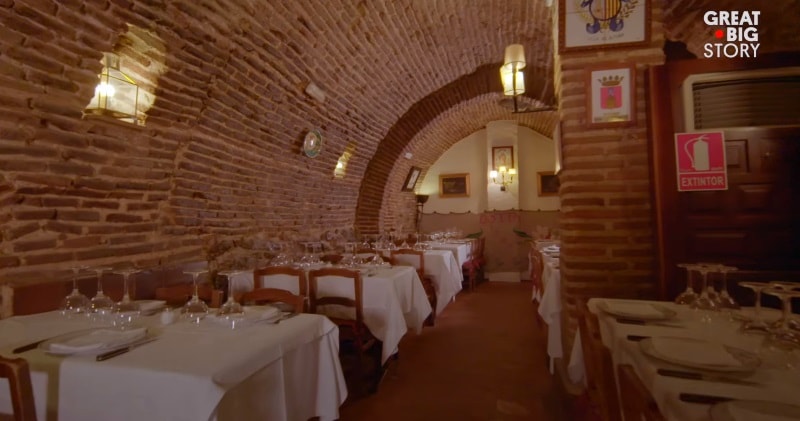 image/text credit: Great Big Story
The oven is the crown jewel of the restaurant and the fundamental element of their most popular dish, the roast suckling pig.Botin has four floors with wooden beams spanning the ceilings and tiles covering the floors.
Advertisement
The ground floor is the bodega, or what used to be the wine cellars, and is lined with arched brick walls. Make sure to go all the way down, into the damp wine cave. The higher floors feature traditional Spanish artwork, and you truly feel transported back in time.
The recipes used today have been passed down from generation to generation, keeping the legacy of these traditional dishes alive. With the honor of being the oldest restaurant in the world, Alvarez hopes to keep the doors open for centuries to come.