I made a vibrating parts tumbler to remove rust on small parts for my café racer. Works so awesome , it even polishes. This will be handy for all of my custom motorcycle café and bobber projects.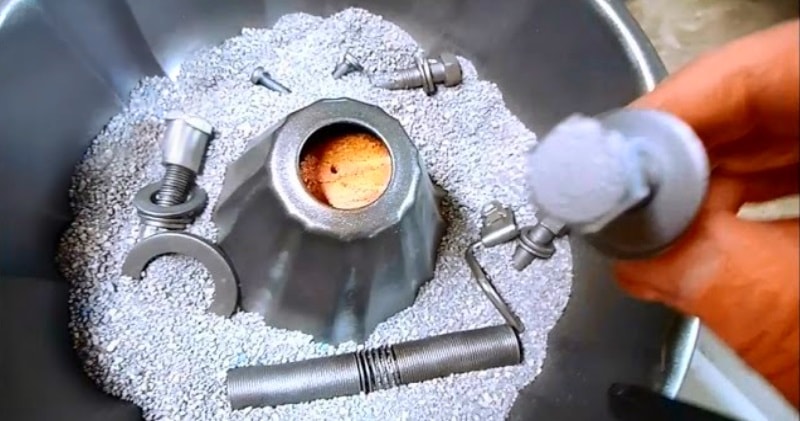 source/image: Ichiban Moto
Easy DIY project, similar professional vibratory tumblers cost hundreds.For the tumbler, he just needs a pan in order to hold the media and put the bolts in. He decided to power it with a sander that he found in a dumpster.
He also used this to build his supersonic cleaner. He also needs a stand for it and a lid. He founds one pretty awesome pan in the kitchen. He draws a base for his pan out of a scrap wood.
Advertisement
Actually, it`s just a simple circle that needs to be cut out.Afterwards, he screws the base to the bottom, so he drills some holes. We find this video very hilarious as he`s making all kinds of little tool jokes along the way.