The only Supercar with a broken heart. If it is true that cars have a soul, she has at least 4 (like her turbos).With a 3.5-litre V-12 fitted with four turbochargers at its heart, the Bugatti EB110 GT seemingly defined the term "supercar" when it debuted in September of 1991.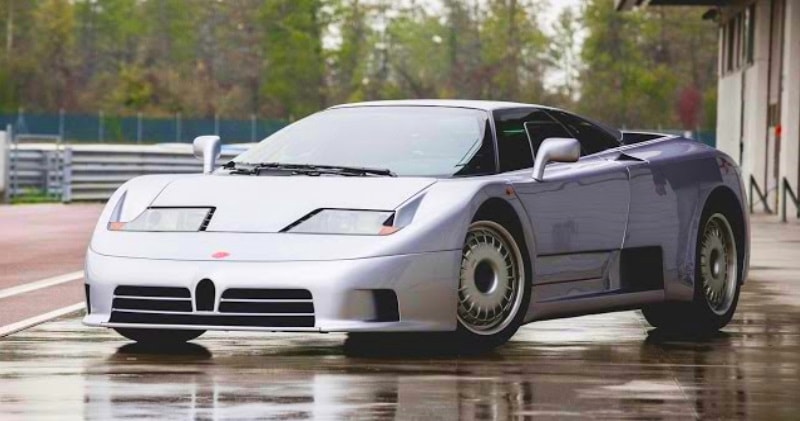 source/image: Davide Cironi Drive Experience
With 542bhp available, the Bugatti EB110 could reach 100km/h from standstill in less than 4 seconds on its way to 343km/h.
With styling penned by Giampalo Benedini and Marcello Gandini, bearing his signature "scissor doors" and engineered without any compromises, the EB110 GT was certainly one of the most technologically advanced cars of the 1990s.
Advertisement
With a full carbon chassis built by aircraft company Aérospatiale, the performance was earth-shattering, and the EB110 GT boasted a top speed of 213 mph, putting it at the very forefront of performance in 1991 and leaving it still capable of keeping up with today's current crop of performance cars.