Found in just one waterway in a remote part of Australia's east coast, the turtle – with its green-algae Mohican and ability to breathe through its reproductive organs – is one of the world's most distinct reptiles.It is also now officially one of the most endangered.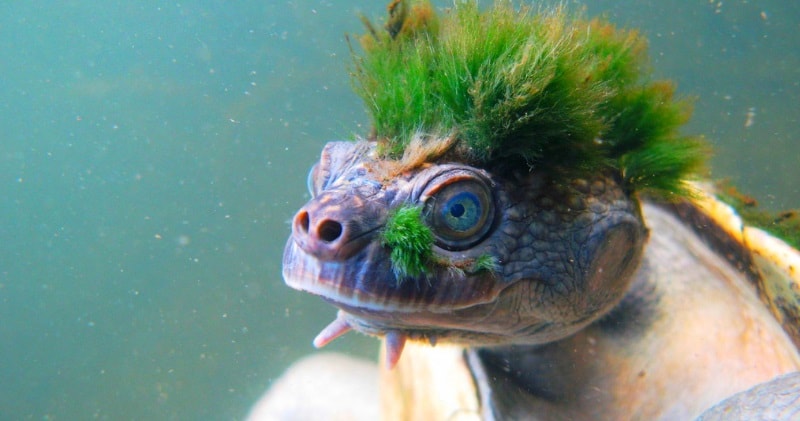 source/image: Chris Van Wyk/flickr
Known affectionately as the "punk turtle", the Mary River Turtle was this week ranked number 29 by the Zoological Society of London on its Evolutionary Distinct and Globally Endangered list, triggering widespread calls to better protect the Australian reptile.
The turtle, which measures up to 40cm, is only found in the Mary River in Queensland.Its docile nature — more hippy than punk — historically made it a popular pet. In the 1960s and 1970s its nest sites were mercilessly pillaged for the pet trade.
Advertisement
The turtle is occasionally informally referred to as the green haired turtle due to the fact that many specimens are covered with growing strands of algae which resemble hair.Today, the Mary River turtle is one of the world's most endangered turtle species.