Wild animals obey strict rules of the animal kingdom, as it helps them survive in the environment full of potential threats. It is more common to be the same species looking after each other's back but spotting a friendly interspecies relationships in the wild is not an easy task.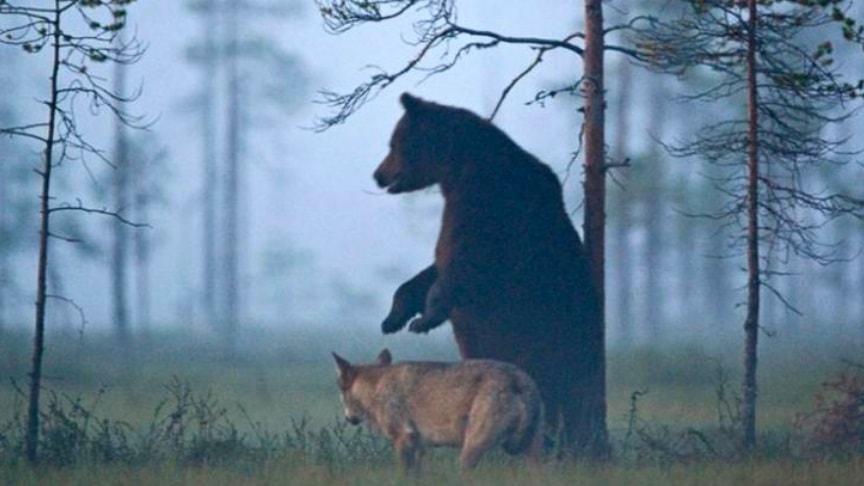 source/image: Lassi-Rautiainen
But Lassi Rautiainen, a photographer from Finland, was lucky enough to spot such unusual relationships. During one of his photo sessions he noticed a weird couple – a bear and a wolf were kindly playing with each other and even sharing a meal.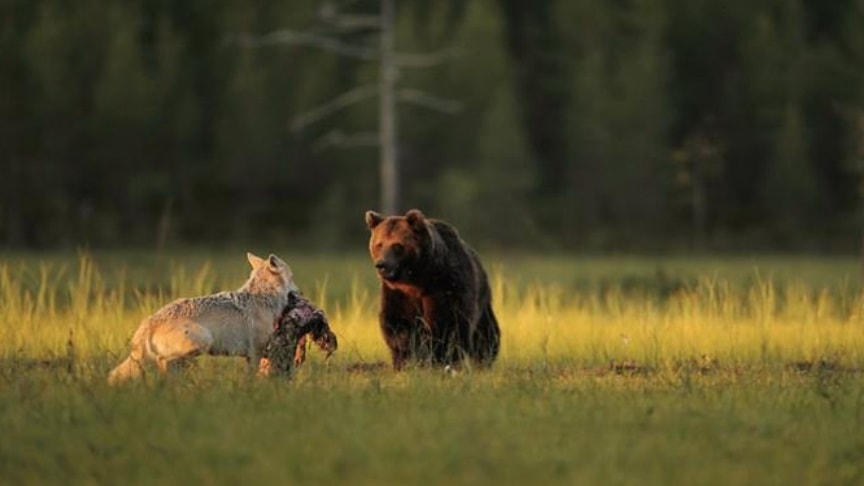 source/image: Lassi-Rautiainen
The photographer was able to capture the unlikely bonding between the grey, female wolf and the brown, male bear over the course of 10 days back in 2013.
Advertisement
Both animals were seen wandering everywhere together. They even went hunting together and shared the spoils of their forage.The bear and wolf were reported to have hung out together for at least ten days.
They also played together, which makes this odd pairing in nature even more strange."No one can know exactly why or how the young wolf and bear became friends"Lassi states that he is honored to have been able to capture such a spectacle in nature. No scientific studies have been explored before as it pertains to the matter, as such cases are extremely in nature.