Hatching chickens can be a fun family project, too. While the costs of buying an incubator are quite high, it is a relatively simple process to make one at home. You probably already have the ingredients sitting around your house right now.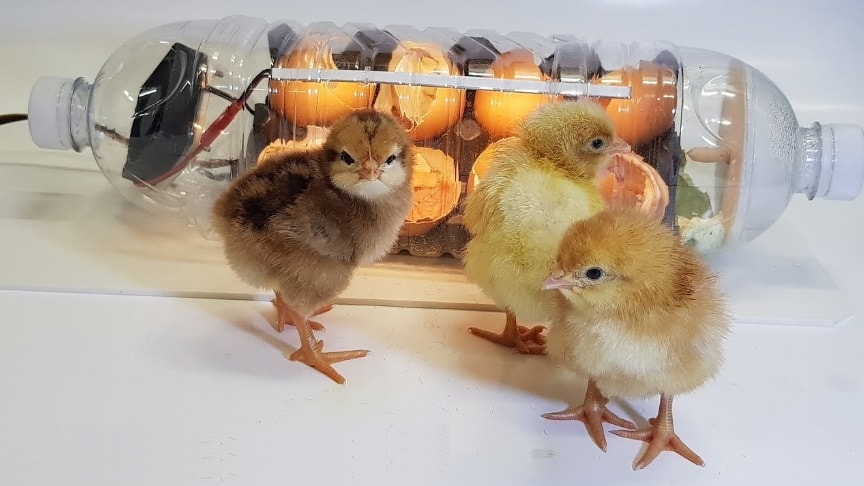 source/image: Imaginative Guy
This video is how to make an egg incubator with a water bottle.Shows the process of hatching Chick with a homemade incubator.Maintain Temperature In Incubator 37°C – 41°C And Humidity 50% – 65 % For Better Results. Watch the video from Imaginative Guy for more info:
Turn The Eggs Daily 3-4 Times Till First 18 Days Of Incubation….Chicks Will Comes Out Of The Eggs (Hatching) Between 20-24 Days.DIY incubators are notorious for being a great idea, with low success rates, but if you have a source of free fertile eggs it could be worth a try!
Advertisement
However, it's important to remember that in any clutch of eggs there will be some which don't hatch for all kinds of reasons which are nothing whatever to do with the incubator – low fertility levels, time of year, poor storage, bacteria infecting porous eggs and so on.