A young female squirrel named Karamel was found with her two front legs badly injured in an animal trap. Although Karamel's life was saved, her legs were too far gone and had to be amputated.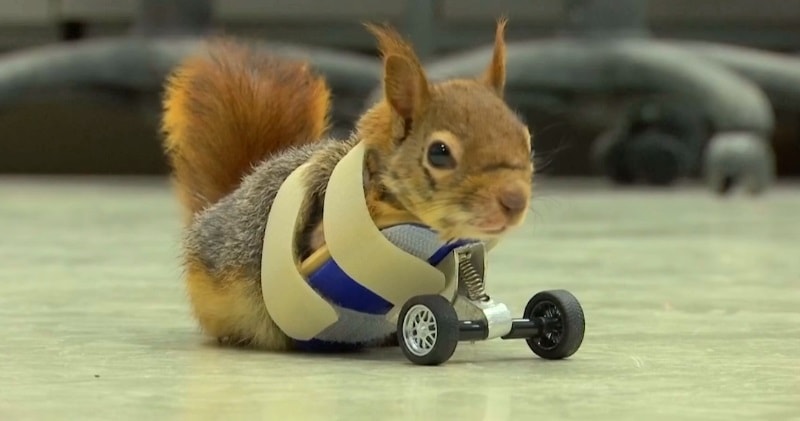 source/image: Nat Geo WILD
Karamel the squirrel has two legs and two wheels, thanks to the kind care of a professional team and volunteers.
Karamel had to undergo a six-hour long surgery before undergoing a second operation so he could have the wheels fitted.
Advertisement
Karamel wasn't able to immediately get a handle on her wheels, as she still needed to be rehabilitated and trained to run again. He has now recovered and is able to feed himself, with medics saying they are "very happy to be at the 'walking phase'" of his recovery.