In today's video I show you how to make Simpsons fishing game. I was inspired by 3 eyed fish (from Simpsons) and desided to make fishing game from cardboard. By the way, I'm a big fan of Simpson. Now let's get down to bussiness.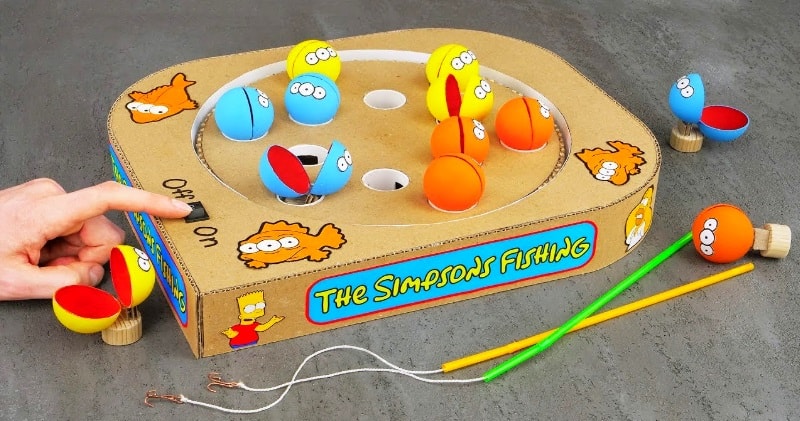 source/image: The Q
Materials you need to build this game: dc motor, wooden sticks, cardboard, battery, ping pong balls for fishes, straws and pvc pipe. As result you will get multiplayer game for all family!
Don't hesitate, you should build your own fishing game by yourself!The ultimate catch-and-release fishing game, this cartboard/wooden puzzle game features aquatic animal artwork.This game is well constructed and works better than most fishing games do.
Advertisement
Use the fishing pole to "catch" the 10 colorful sea friends from the game board, then enjoy the challenge of returning them to the depths! A creative way to encourage hand-eye coordination and fine motor skills.