Painting your valve cover is a fun and artistic way to express yourself through your vehicle and really make the engine bay pop. People do it for fun and to improve their cars.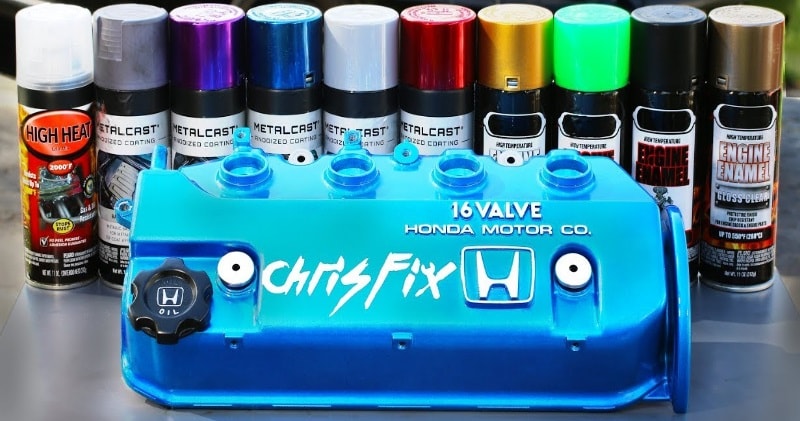 source/image: ChrisFix
Every car has a different valve cover setup, so no two valve cover painting jobs will be exactly the same. In Chris Fix's example video below.
The vehicle he's demonstrating is a 4-cylinder Honda.Spray paint your valve covers and your engine with a rattle spray can and get amazing results.
Advertisement
In this video I show you how to use rattle can spray paint to paint the valve covers and other car parts in your engine bay so they come out looking amazing!