How to recharge AC in a car. Want cold air in your car this summer? I show you a quick and cheap way to get cold air if you have a slow leak in your AC system by recharging your AC system with refrigerant.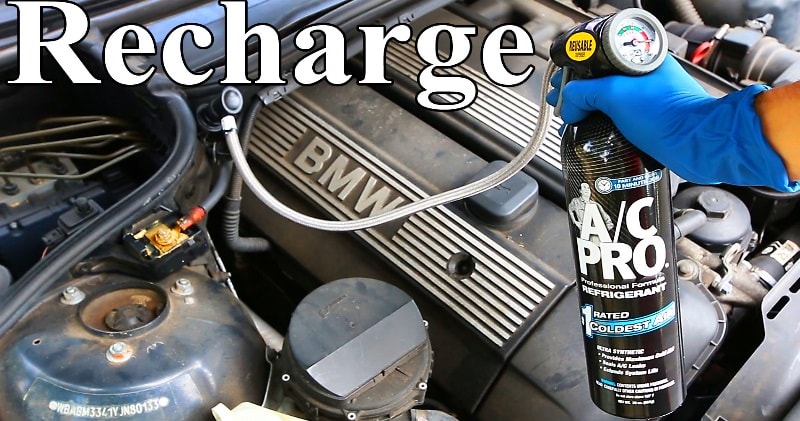 source/image: ChrisFix
With the right tools and some care, you can recharge your car's air conditioning unit yourself and save money, too. This guide shows you how to do it.Watch the video tutorial by ChrisFix for Step-by-Step Instructions.
I chose this refrigerant because the sealer in this product is a conditioner so it wont damage the ac system or the ac recovery machines mechanics use.
Advertisement
You should also check your AC system for leaks before getting started. A leaky air conditioning system can't cool as efficiently running it without sufficient coolant could cause permanent (and costly) damage.