Rock'N'Roller is a roller, weight and spray release system for stamped concrete. Available in seven patterns, it is available in 24-in., 36-in. and border rollers. This roller system is up to five times faster than traditional methods.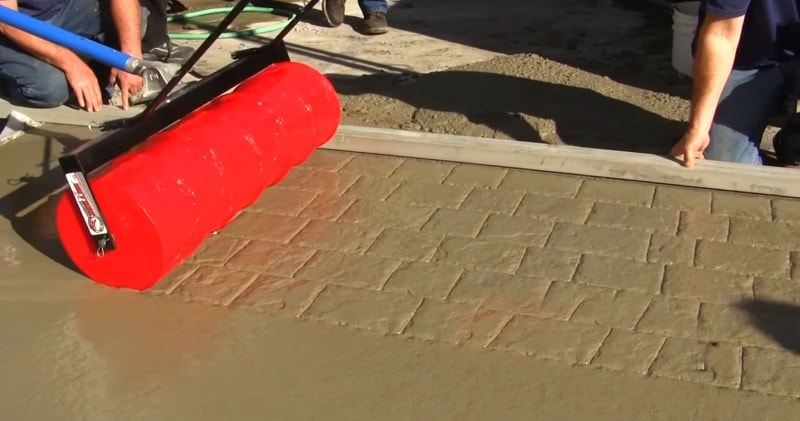 image/text credit: MARSHALLTOWN
The Marshalltown Rock-N-Roller gives concrete professionals a faster and an equally effective alternative to traditional concrete stamps. It is Ultralight weight with an easy push and pull imprint. From large rollers to border and texture rollers, this decorative concrete system can do it all.
Before attempting the first pass with the concrete roller, a straight line must be put into the concrete. Putting the edge of the concrete roller on this line and following it will maintain a straight and even pattern throughout the concrete pour. When you re-set the concrete roller, you should put the grout line in the previously made grout line.
Advertisement
Maintain concentration on the side with the line, trying to keep the concrete roller straight, not the poles. The more handles that are used the harder the concrete roller is to control. Try to use fewer handles until you get the hang of the concrete roller.
Rock 'N' Roller:
• Easy push and pull imprint
• Five times faster than traditional stamping methods
• Integrated spray release
• Unique leverage weight system is adaptable to different concrete sets
• No special setup needed for borders
• Ultra lightweight