The shape of a racecar has to be both: good-looking and functional. Especially for the I.D. R Pikes Peak a good output drive is essential, a good aerodynamic. The aspiration of the Volkswagen designers: the perfect shape.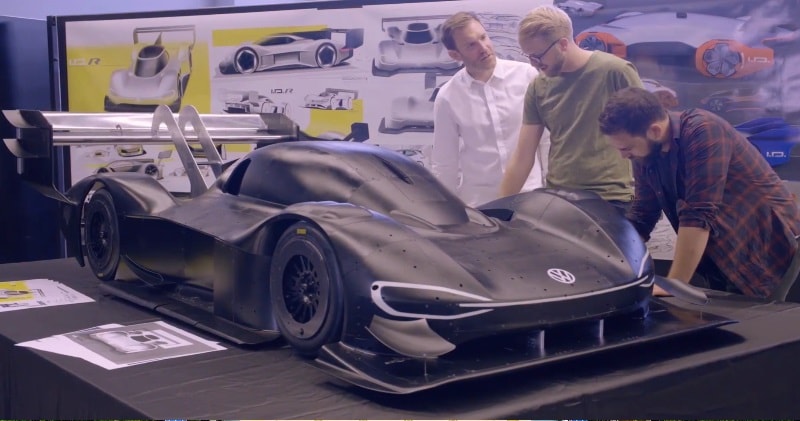 source/image: Volkswagen News
Performance is the top consideration when creating a race car, but VW's designers also incorporate elements from other members of the I.D. concept family. Skinny LEDs in the shape of more traditional headlights are the most obvious nod to the brand's upcoming lineup of electric vehicles.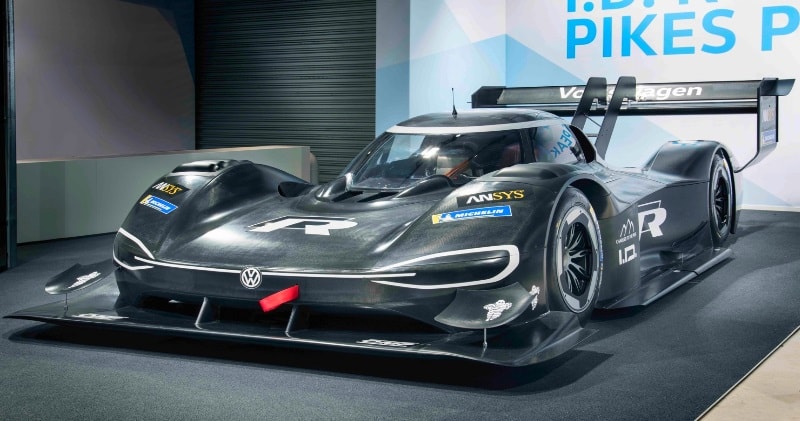 source: motor1 /image: Volkswagen News
The engineering team specified the vehicle's length, width, and height, and the designers were free to sculpt the shape within those parameters.
Advertisement
The close alignment with the engineers was very important during the design process. "Our task was to give a form to their requirements.
The racer packs a pair of electric motors that produce a total of 680 horsepower 500 kilowatts and 480 pound-feet 650 Newton-meters of torque, which allows the I.D. R to reach 2 miles per hour 100 kilometers per hour in just 2.25 seconds. A huge wing and similarly large front splitter help with sticking the vehicle to the road. VW claims that the acceleration is quicker than a Formula One car.