Japanese researchers at Tohoku University and Hachinohe Institute of Technology worked together to develop the Dragon Firefighter, a dragon flying robot capable of extinguishing fires by wiggling into tight, dangerous spaces.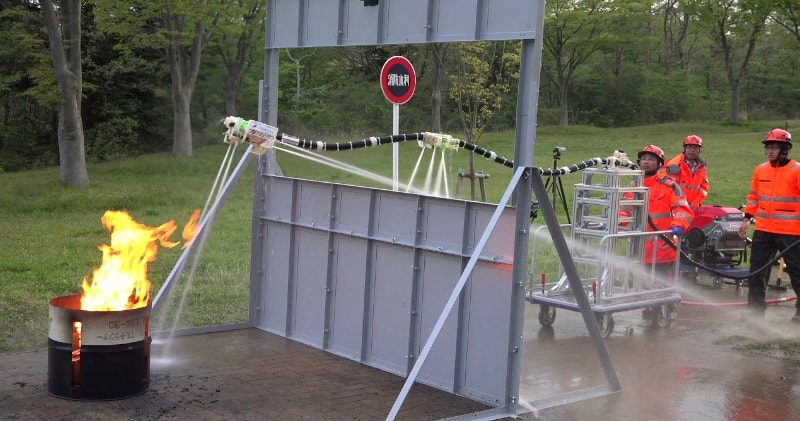 source/image: Kazumichi Moriyama
The long-hosed, remote-controlled robot can target fires and reach key danger spots with jets of water propelling the device while extinguishing fires. The "Dragon firefighter" can extinguish fires by moving through the air and spraying water from its tip and middle of the hose.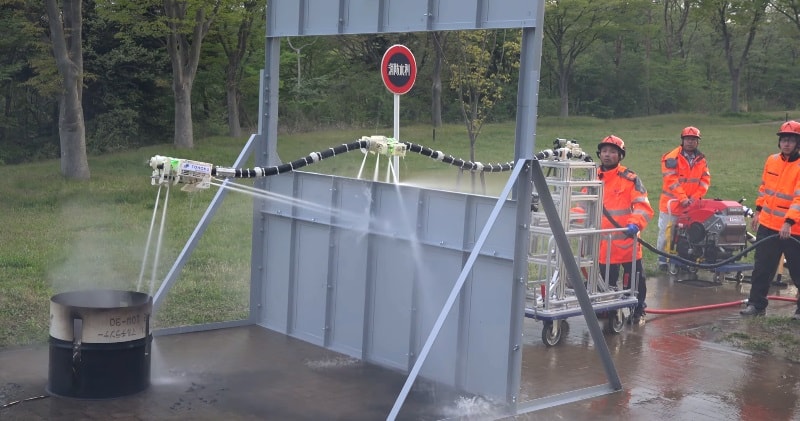 source: asahi /image: Kazumichi Moriyama
The machine, which the team says is the world's first "flying" robot fire extinguisher, is inspired by the dragon dance seen in Chinese New Year celebrations.
Advertisement
Its purpose is to help firefighters extinguish hard-to-reach blazes, such as those up high, and it can also locate the origin of a fire using a thermal camera.
Special devices with four holes each are attached to the tip and middle of the hose, ejecting water to propel the robot through the air. The concept model unveiled by the team is three meters long, but it plans to extend it up to 20 meters and make it attachable to the tops of firetrucks.