Powered by 4 DLA 116 inline twin cylinder engines with a total weight of 130KG. This model is 1:4 scale. The original Zeppelin Staaken had over 40 metre wingspan.The worlds biggest flying WW1 bomber model ever constructed in all its glory.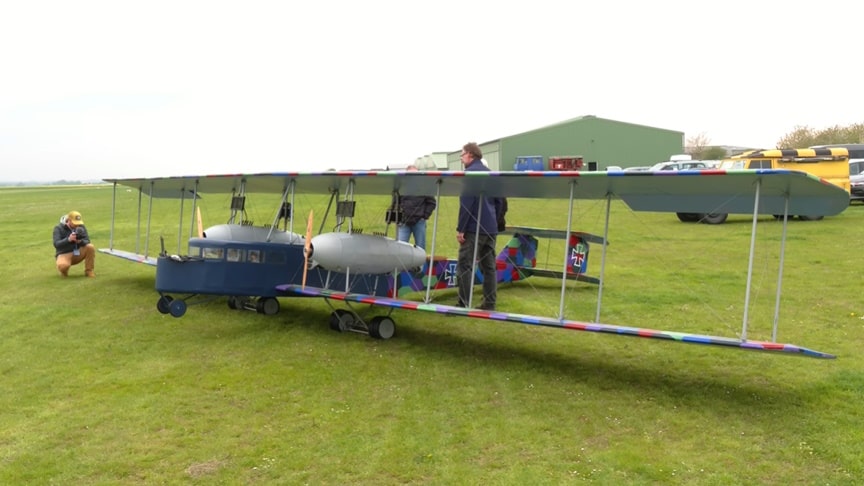 Pilot Helmut Müller and his flying pals Günther and Ludwig did a fantastic job in building this awesome machine. This model took 3 years to build.
The Zeppelin Staaken R.VI was a four-engine German biplane strategic bomber from World War I.The airplane has working radiators rear engines with water cooling! 3 years project time, 10,62 m wingspan and 6 m in length.Filmed by Dom Mitchell for the 'Essential RC' YouTube channel at the ProWing Show in Bad Sassendorf, Germany using the Panasonic HC-X2 4K camcorder.
Advertisement
The R.VI was the most numerous of the R-bombers built by Germany, and also among the earliest closed-cockpit military aircraft (the first being the Russian Sikorsky Ilya Muromets). The bomber was reputedly the largest wooden aircraft to be produced in any quantity during World War I.