Meet Mallory and her adorable tiny home, The Mushroom House. After living in the same neighborhood as this house for years, Mallory noticed it was listed on the market.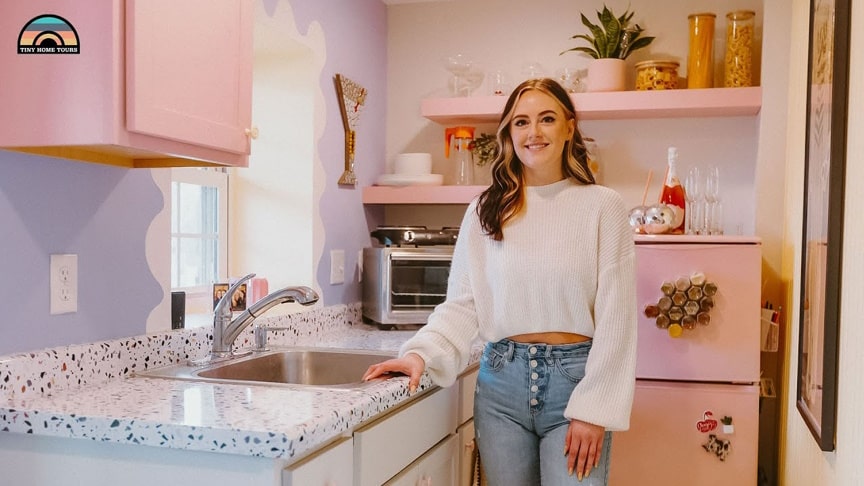 She felt called to take a tour and immediately fell in love with its cottage-like charm and ended up purchasing it shortly after for $170k.
Although the outside has remained the same, the inside has been completely transformed into a Barbie-themed oasis.
Advertisement
From the pink countertops, the pretty white couch, and not to mention, the massive walk-in closet, you'll be amazed at all of the unique surprises that lie within this one-of-a-kind tiny home.