Profiled motorhome ideal for couples thanks to its interior layout. Ideal for practicing any type of sport, whether in the middle of nature, in the mountains or on the coast, as it is an easy and comfortable vehicle to drive due to its small size.Everything you need to enjoy the trip in less than six meters long. A unique vehicle on the market, as it brings together such attractive features as the widened axle, a length of 5.99 meters, a very spacious garage and a 150-liter refrigerator.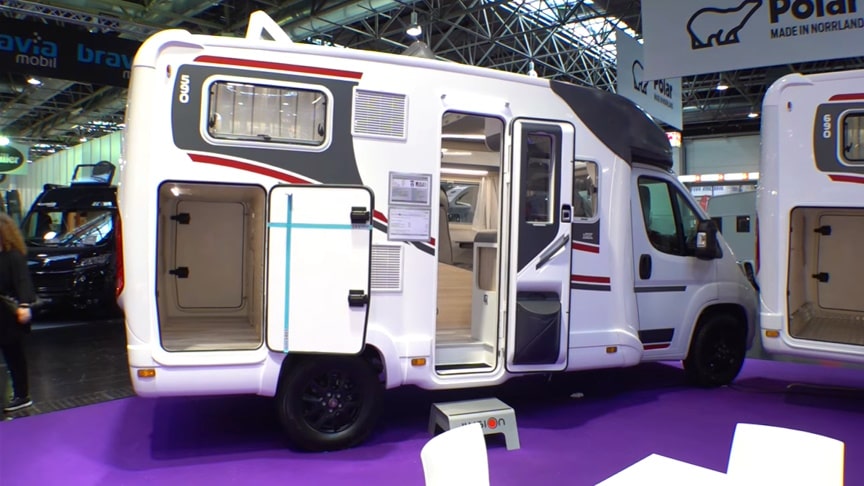 The Ilusion XMK 590 motorhome surprises thanks to its great use of space inside. Its interior design is characterized by light and dark oak wood, with color combinations in high-gloss white doors and graphite/chocolate/cream depending on the color pack chosen by the end customer.
Both in the kitchen area and in the rear area of ​​the bedroom, thus being able to customize the interior of the motorhome to suit the consumer. In addition to the Chassis Pack, it has luxurious and innovative equipment (optional).
Advertisement
Compact vehicle: 5.99 meters in length.Height (with 15′ and 16′): 2.75 meters/2.85 meters / Width: 2.35 meters.Large double bed at the rear (1275x2190mm).Electric elevating bed (H version as option) (1090x2005mm) with H bed extension option (+25cm).Spacious shower combination in compact bathroom.Dinette with revolving cabin seats and height-adjustable sliding table.State-of-the-art Slim Tower 140L high-end absorption refrigerator, opening in both directions, with interior LED lighting, AES thermostat control and TFT control panel.Spacious garage with easy access from both sidesHigh-end double lock on garage doors.