Airwolf is the helicopter from the 1980s American television series of the same name. Its fictional features included stratospheric ceiling, stealth noise signature, a wide range of weapons and even supersonic speed. The Airwolf helicopter was a conventional Bell 222 helicopter modified by attaching some film props.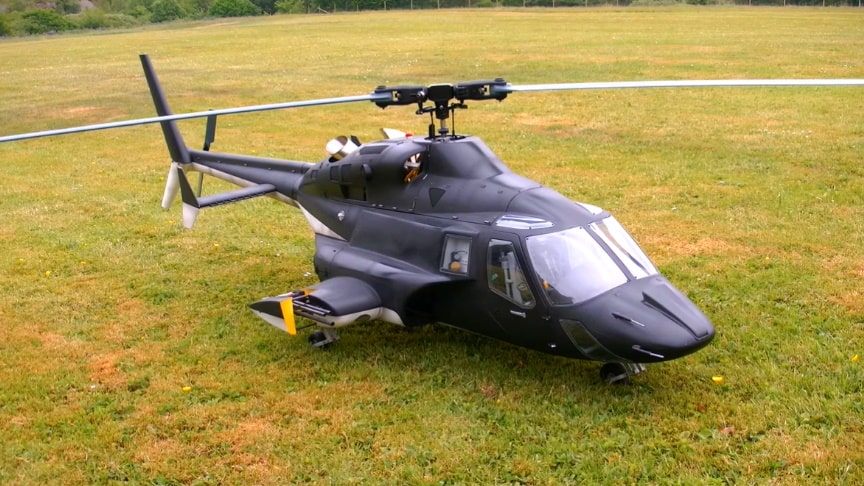 image: RC MEDIA WORLD
This Giant RC Bell-222 Airwolf Blue has a diameter app.2.00m with a Take-off weight: app. 23 Kg, the helicopter is powered by Jakadofsky Turbine engine. Watch the video from RC MEDIA WORLD.
The flight time is around 4.5l 20min. The helicopter is also equiped with rc rocket launcher from Vario,6mm with an Pyro Effekt Rocket. Teampilot from Vario is Dennis Engel.
Advertisement
The fuselage of this big RC AIRWOLF is made from carbon fiber.The 2.5 l fueltank – itself a GRP moulding – doubles up as a support for the undercarriage. The retractable undercarriage is mounted on the transverse member below the tank. The supports in the fuselage for the mechanical system are also based on a GRP sub-structure.