The Eurocopter EC120 Colibri "hummingbird" is a five-seat, single-engine, light utility helicopter.It incorporates several of Eurocopter's trademarked technologies, those of prominence are the 3-bladed Speriflex main rotor head and the 8-bladed fenestron anti-torque tail rotor.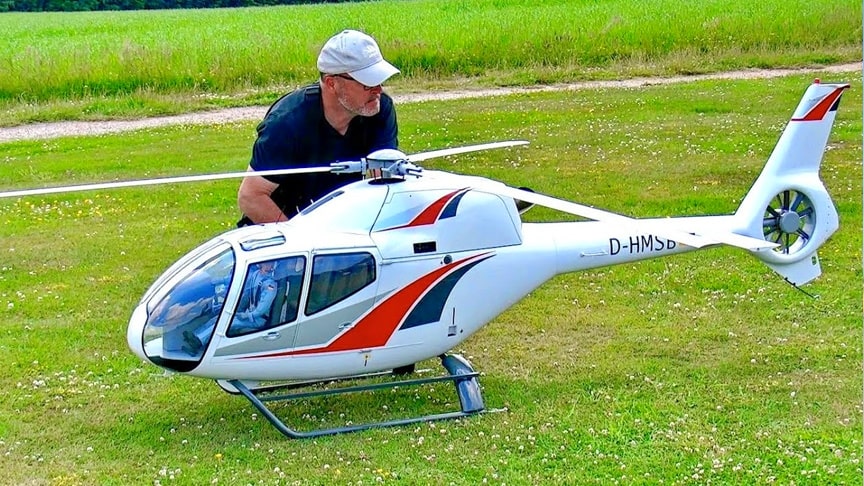 source/image: RC MEDIA WORLD
This giant RC Eurocopter EC-120 B Kolibri has a rotor diameter app.2.50m and it is powered by a Jakadofsky Pro 5000 jet turbine engine, the Take-off weight of the helicopter is app. 15 Kg. The fuselage is designed utilizing computer 3D drawing and CNC plug, providing extremely detailed and precise scale panel lines.The finished model can then hardly be distinguished from the original.
The pre-welded landing skids and luggage door are exactly the same as the full size version. The fuselage was developed with 3-D data that was offered to Vario by Airbus Helicopters.The cockpit in precisely the right location and the mechanics are built into the engine compartment just like in the full scale version.
Advertisement
This white colored helicopter can be easily spotted in flight even in strong light thanks to its yellow fin. The helicopter is equipped with a self-stable contra rotating twin-rotor system which ensures disconcerting ease of piloting.