This ultimate and one of a kind and STAND UP Hummer H2 Transformer features 3 Axels, dance pole, 8000 watts sound system, Bluetooth Radio, and Jet Doors.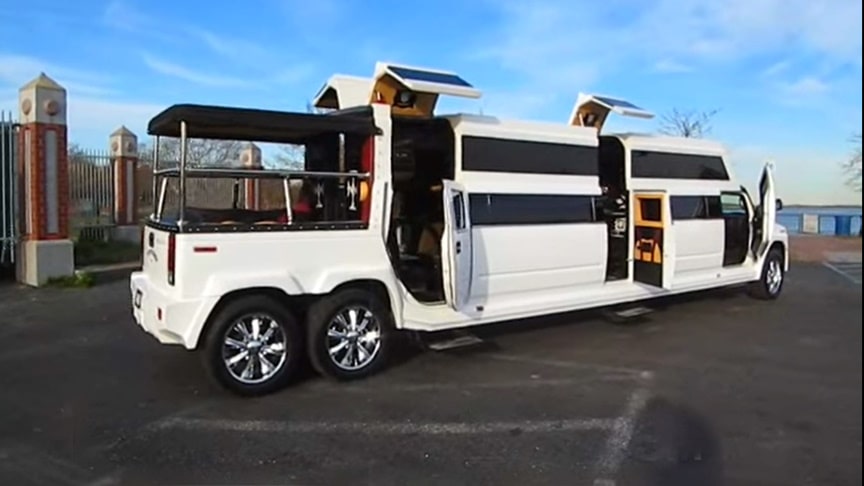 source/image: diamond limo ny
Diamondlimony's Hummer H2 Transformer has 4 different exits, disco floor, disco bars, disco ceiling, top of the line leather seats to accommodate 26 passengers, chrome rims, under lights, strobe lights, TV's all around and much much more.
Hummer H2 Transformer is a biggest from Hummers. This is the only car from the Hummer line that has 3 axles. This is a fantastic SUV.Amazing tool for your parties, wedding and all kinds of celebrations.
Advertisement
The 24-seater is fitted with extra floor space, extra legroom and extra seating, three jet doors, disco floors and ceiling with stand up head space and three plasma screens including a 50-inch display.