Midnight Rider is a tractor-trailer limousine featuring three lounges and a full-size bar, and, perhaps just as impressively, can still do 90 mph on a flat road. It's officially recognized by the Guinness Book of World Records in 2004 as the world's heaviest and largest limousine.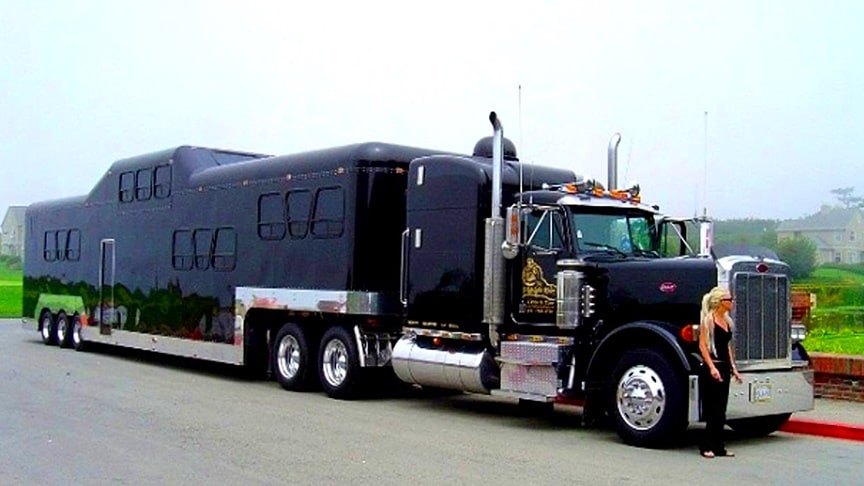 source/image: TheBoscoworld88
It was designed by Michael Machado and Pamela Bartholemew (both USA) in California, USA, and began operation on September 3, 2004. They spent over $1 million on materials alone, and over $2.5 million for the entire project, including whatever modifications they had to make in order to get road approval for it from several agencies.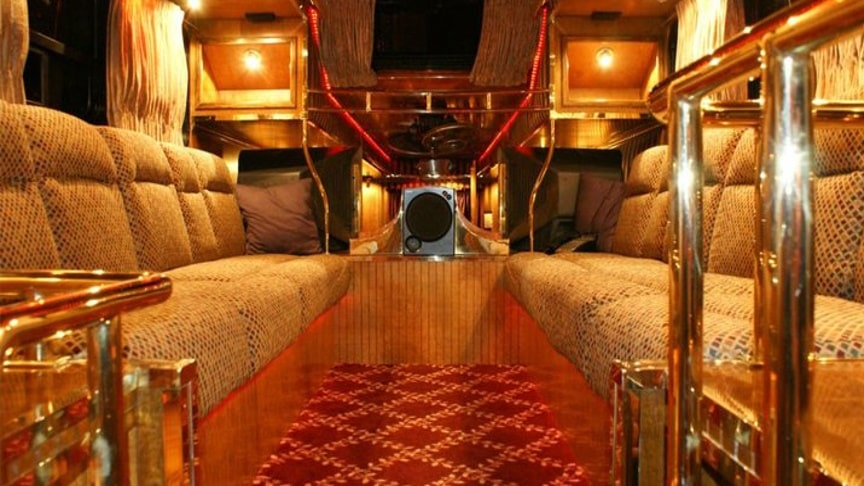 source/image: TheBoscoworld88
The limo is a 22-wheel rig attached to a 435 HP Cummins-powered Peterbilt truck. It has four entertainment areas: three lounges and a full-size bar.
Advertisement
There's the Pullman Lounge, the Observation Lounge, the Fifth Wheel Lounge and the Jake Brake Bar, each with a sound system and flatscreen TV. Interior space is at 416 square feet 38.6 square meters across the four areas, separated by stairs.
Midnight Rider is also the heaviest limousine, weighing 50,560 pounds 22,933 kilograms. It is 70 feet 21.3 meters long and 13 feet 8 inches 4.1 meters high.