In the past two years, we have conducted several phases of iteration to improve the flight performance of the volar prototypes. Now we are pleased to announce that the free-flight test of our volar was completed and achieved breakthrough progress.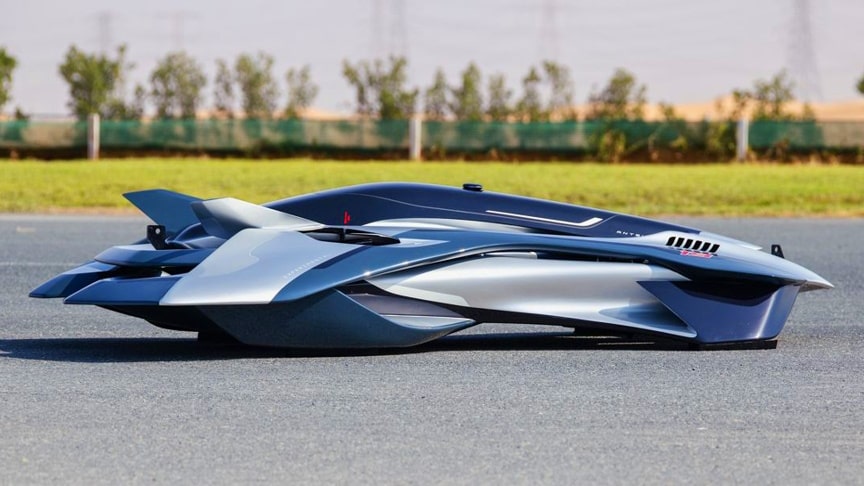 source/image: Bellwether Industries
The volar flies smoothly and proves our efforts that go into innovation and technology. We are confident in our volar and will strive for perfection with continuous improvement."Volar" is what we define as a new category of transportation, a UAM aircraft for private use. Our volar will explore all options of intracity travel and the future life style.
The latest flight test was conducted at an altitude of 4 metres with a speed of 40 kilometres per hour .The team mentioned that the test flight demonstrated stability and controllability of the prototype and would be the start of a series of development projects.
Advertisement
Bellwether's volar solution is designed for anyone to fly from Anywhere to Any point at Any time, breaking the limit to provide one-call-away transportation and to realise the true meaning of urban air mobility. The eVTOL developer said the final full-scale model will be able to carry four to five people, cruise at altitudes of up 915 meters, and speeds of up to 220 km/h.
Specifications:
Flight Time: 60 to 90 minutes
Propellers: 4 ducted fans
Electric Motors: 4 electric motors
Power source: Batteries
Maximum altitude: 914 meters
Maximum takeoff weight: 600 kg
Fuselage: Carbon fiber composite
Windows: Canopy over cockpit