Hot meals anytime, anywhere, with the highest efficiency hybrid stove on the planet.GoSun is revolutionizing the way people cook.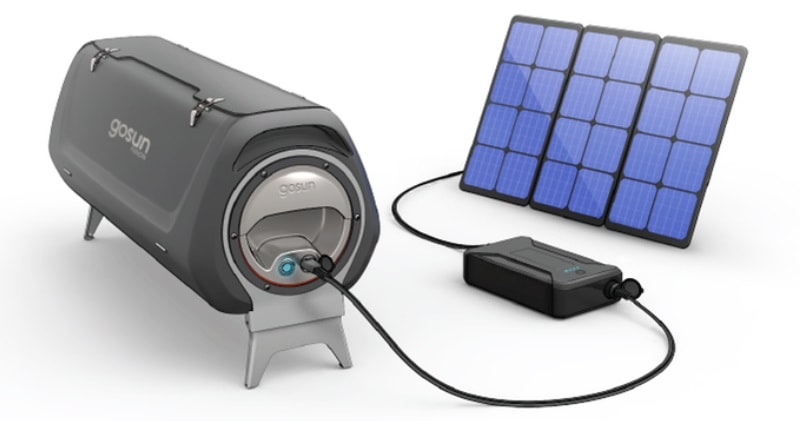 source/image: gosun
The Fusion's Hybrid Solar + Electric Technology enables cooking anywhere, anytime thanks to GoSun's advanced thermal performance.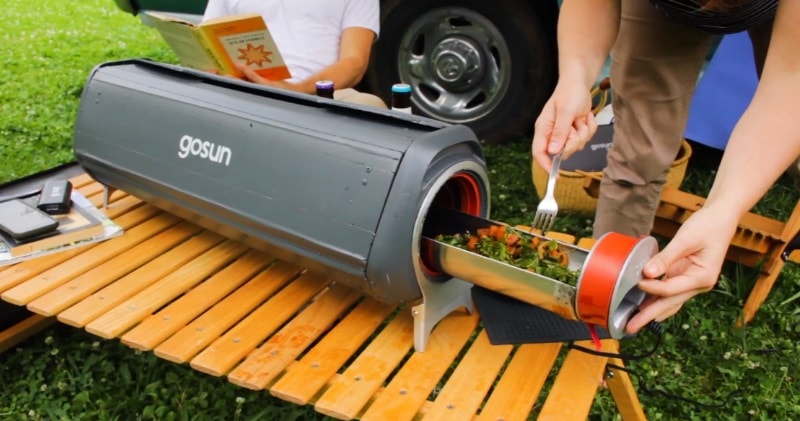 source/image: gosun
The vacuum insulated oven is capable of cooking in the same time as your conventional oven, while being five times more efficient. Portable and rugged, your outdoor cooking adventures just got a lot more interesting.
Advertisement
This Solar thermal technology called "evacuated tubes" or "vacuum tubes".These tough glass tubes seal in a high-vacuum creating unbelievable insulation so the sun's radiation can be harnessed like never before.
If you're out of power and sunlight, the GoSun Fusion can be powered from anything that can provide 150 Watts at 12 Volt. This includes 12 Volt Outlets or Power Source from carport jacks, boat or RV battery and much more.