The Watermelon Juice Dispenser is case in point. A quick hole at the bottom of the belly, screw in a faucet or whatever dispenser you are using, pour in your juice and voila Drink Dispenser.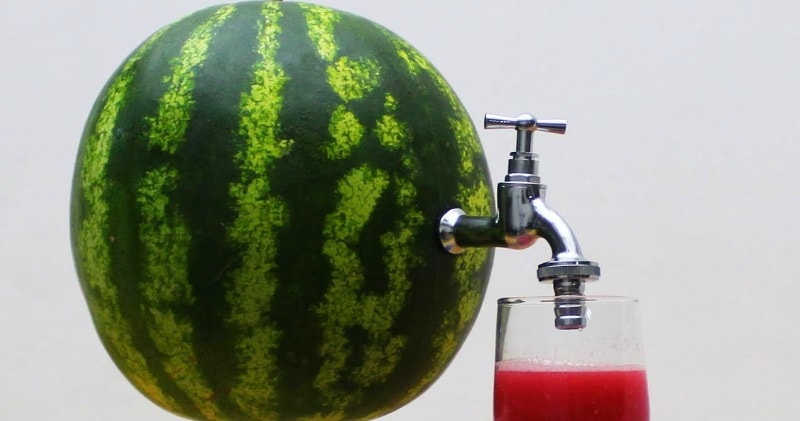 source/image: Life Hacks & Experiments
With your serrated knife, trim a very small amount off the bottom of your watermelon so it sits flat. You want to expose as little of the actual melon as possible.Scoop out the innards of your melon with the spoon.
Next you have to cut the hole that the spigot fits in. You will want to keep in mind that the spigot has to fit snugly to avoid leakage, so cut the size of your hole according to whatever tap you use.Then, gently push your spigot into the hole you made.
Advertisement
There's a couple different ways you can go about making a watermelon keg, but they're both relatively the same, the only real difference being the spout used.