It looks like something developed for a Hollywood blockbuster, but there's nothing Sci-Fi about Finmeccanica's Project Zero tiltrotor. The electric ducted fan design is the focus of a long-term technology demonstrator program.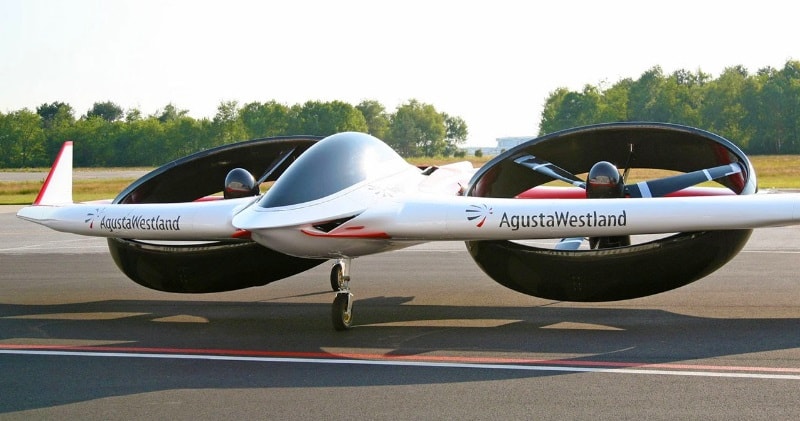 source/image: Aviation International News
The AgustaWestland Project Zero is a hybrid tiltrotor/Lift fan aircraft. It has been developed by AgustaWestland as a technology demonstrator, and is used to investigate all-electric propulsion and other advanced technologies.
It is the world's first electric tiltrotor aircraft.The tilt rotor technology demonstrator is completely electric powered designed to hover like an helicopter and convert to a fixed wing aircraft in forward flight thanks to its two integrated rotors which can be tilted through more than 90 degrees.
Advertisement
The aircraft is 100-percent electric-powered, although a diesel/electric hybrid version is under consideration.The axial flux permanent magnet electric motors are mounted within pods at the center of the three-bladed fans.