Strapping a jet engine to a bicycle.What could go wrong? This project is part of our Xwing journey.It's an epic journey to fly a rigid carbon fiber skydiving wing that will be turbine powered and fully aerobatic.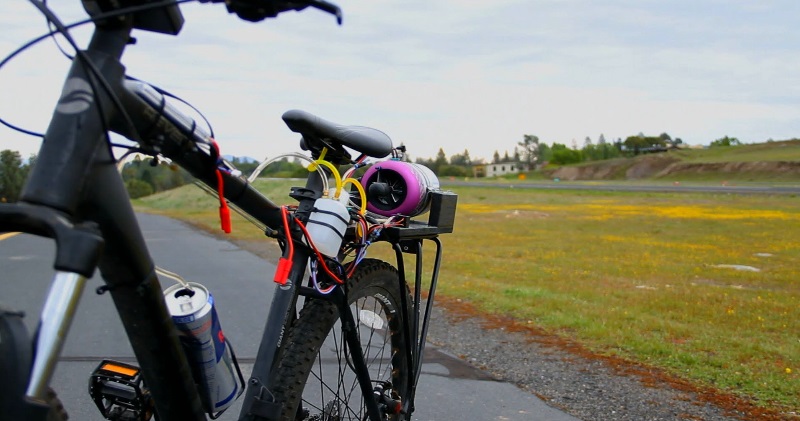 source/image: Rex Pemberton
Jet Cat USA is an official sponsor of the project and gave us a testing turbine so we can learn the engine. So Rex Pemberton and his Team wanted to see the engine in action or on a moving platform.
This was accomplished by strapping it to the back of a bicycle! Their goal was to determine how fast the engine spools up and how fast it will go.This super-fast bicycle has things like batteries and a power radio receiver.
Advertisement
During tests this jet bike reached speeds of up to 50 mph. Members of Pemberton Aerosports, in collaboration with designers, engineers, flight instructors, and sponsors have been working hard to make this dream a reality.