Dubbed the Rambo Lambo, the LM002 model is produced between 1986 and 1993 — of these, only 48 were built. The Rambo Lambo is the first SUV ever created by Lamborghini.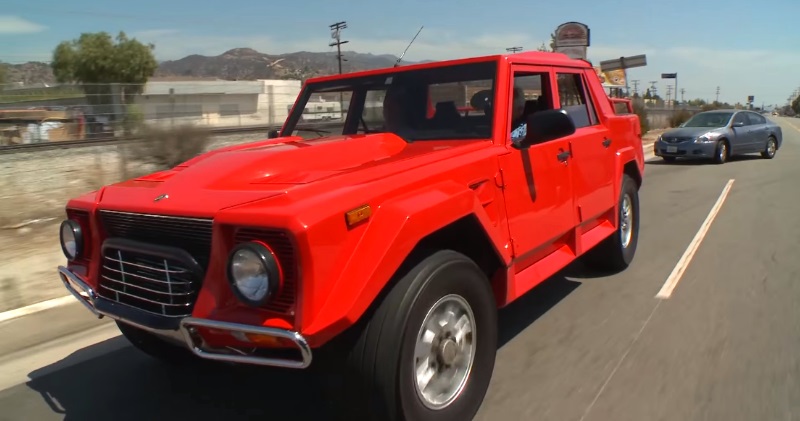 source/image: Jay Leno's Garage
With its powerful V12 engine and all-wheel drive, the LM 002 could climb a 120% gradient and reached a top speed of 210 km/h, with an acceleration of 0 to 100 in 7.8 seconds.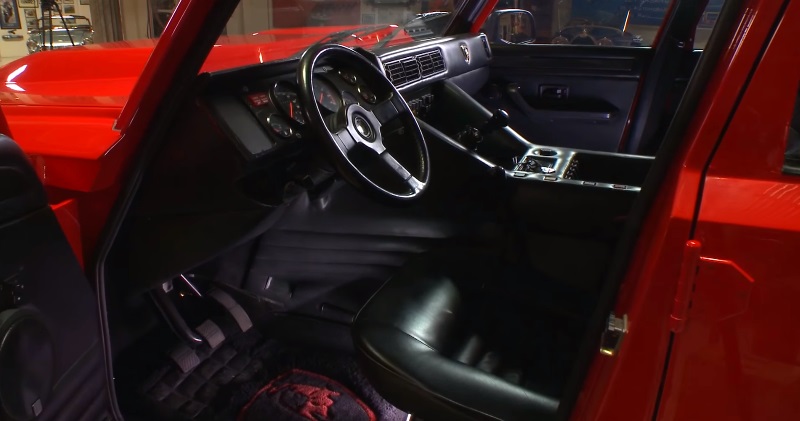 source/image: Jay Leno's Garage
Along with the V12 engine, the LM002, also known as the "Rambo-Lambo", had one of a kind exterior styling in addition to a luxurious interior. The interior was also designed according to such formidable principles, however leather upholstery and air conditioning were among the options available for the LM 002.
Advertisement
The LM002 also features a massive and entirely necessary 76-gallon fuel tank, and this one that has just been auctioned also has a specially designed set of Pirelli Scorpion run-flat tires.
Back in the day, this SUV – the Rambo Lambo – was one of the craziest vehicles on and off the road… and it still pretty much is. Damiano Barbuscia of Franco's European takes Jay for a ride.