"Hydra Bike – designing from the inside out a, design study on hydrogen power trains." Imagine if the most abundant substance in the universe could be used as a fuel source. Well, it can be and it's H20, water. Especially with gas prices today this is even more appealing.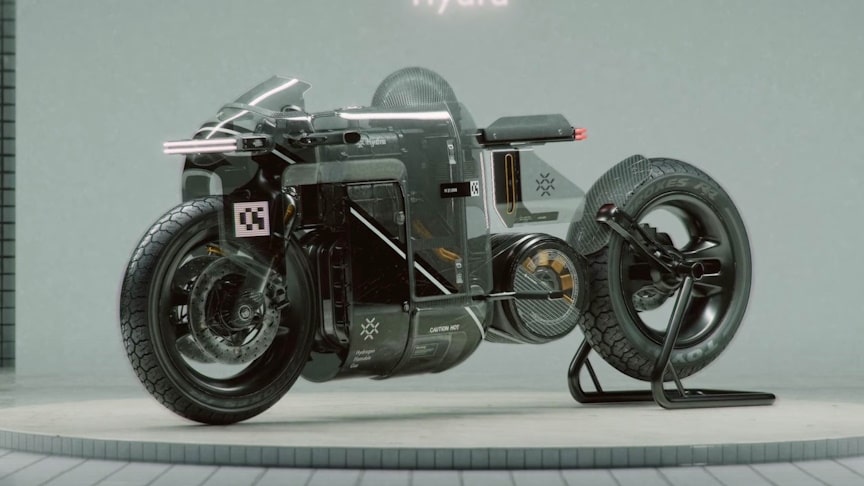 source.image: andre taylforth
Hydrogen power has been in and out of the zeitgeist several times over, mainly due to infrastructure and technological constraints. But it is the holy grail of sustainable energy, if only we could ever crack the puzzles holding us back.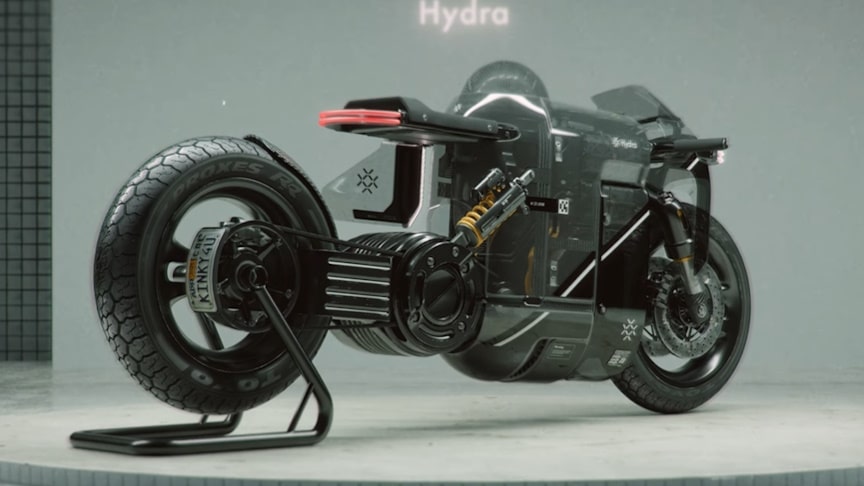 source.image: andre taylforth
The Hydra Bike is a design study on the hydrogen powertrain of the future. What would a modern-day motorcycle look like if we invested in Hydrogen Powertrains rather than Electric? How would this powertrain look and affect the visual appearance of the Motorcycle?
Advertisement
The Hydra bike is designed from the inside out. We began by imagining the internal components of a hydrogen powertrain then we let these components help dictate the design of the bike. It was critical for us to have the package be versatile. Being easily adjusted to suit a scrambler set up or a street bike set up.
Hydrogen power is still a contender, and it seems more on the horizon than we think. Being one of the most abundant substances in the universe and being more eco-friendly than Electric powertrains hydrogen power should not be forgotten.The Hydra is the brainchild of Anton Brousseau, Andre Taylforth, and Anton Guzhov.The Hydra features a drivetrain that runs on hydrogen fuel cells. These fuel cells are charged through only two products, heat and water, which results in a zero-emissions, eco-friendly transportation method.