The new HYMER ML-T combines style with freedom to create an iconic motorhome. Thanks to the premium bodywork built on a Mercedes-Benz Sprinter chassis, there are no limits to your personal travel style: A brand-new interior design. A perfected exterior.This ML-T 580 is based on the Mercedes-Benz Sprinter CDI 416, and as a 4×4 version enjoys the traction-enhancing qualities of an added front differential, transfer case, and front driveshaft.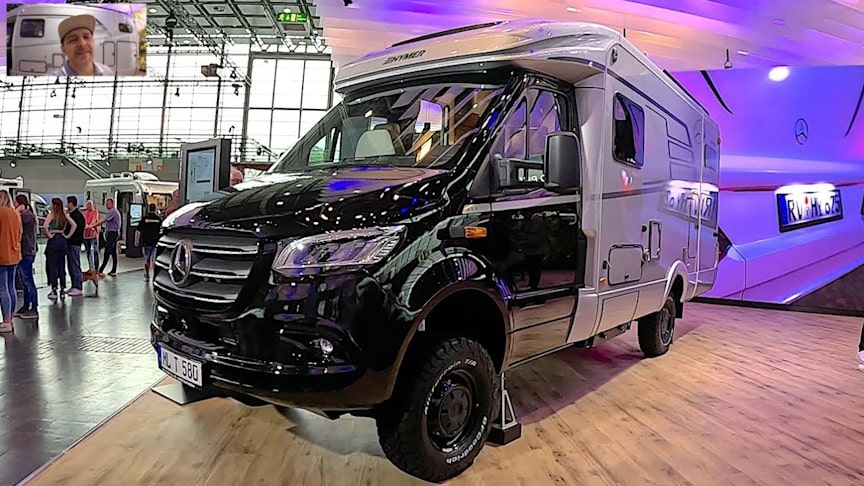 source.image: JARO SPEED
Greater self-sufficiency and more control thanks to HYMER Smart Connect as standard. Experience more style and make fewer compromises with the HYMER ML-T.The highest standards of style and comfort. Clean lines, new interior designs and sophisticated details mean that wherever you want to go, you will be travelling in style.
The combination of greater self-sufficiency, increased power supply and optional four-wheel drive makes the HYMER ML-T an independent motorhome that promises freedom without compromise.An even more comfortable and lounge-like atmosphere and a TV that is perfectly integrated in the wall. Sit back and get ready for relaxing evenings.Generous storage space and stylish details.
Advertisement
This kitchen will make you think twice about whether you really do want to go out to a restaurant.Enjoy the best night's sleep on the disc-spring system and make the most of all the space. The middle section transforms the sleeping area into one huge bed.You can continue your daily care regime on holiday with the HYMER ML-T. The bathroom offers you home-from-home comfort.