Check out the beautiful Hyundai N Vision 74 Concept driving on the road during the Concorso d'eleganza Villa d'este 2023. This car looks like it came straight out of Cyberpunk 2077!The N Vision 74 is equipped with dual electric traction motors (both fitted to the rear axle) with a combined output of 670 hp (500 kW) and 664 lb⋅ft (900 N⋅m) of torque, drawing from a 62.4 kW-hr battery pack and hydrogen tanks storing 4.2 kg (9.3 lb) for an on-board fuel cell.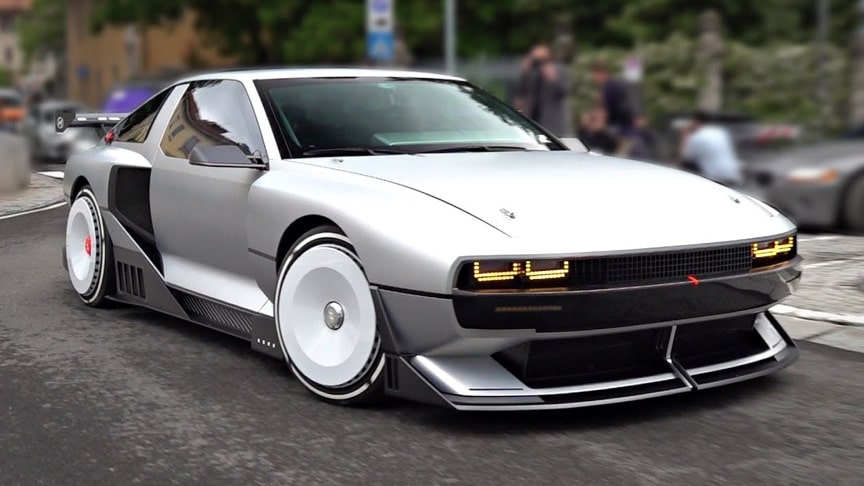 Peak fuel cell output is 85 kW (114 hp).Driving each rear wheel with its own traction motor allows torque vectoring.Hyundai engineers are considering adding a third electric traction motor to the front axle.
To turn Lee's designs into a roadgoing prototype, Hyundai used components from existing vehicles; for example, the fuel cell and hydrogen storage system were taken from the Hyundai Nexo, the electrical system and traction motors are similar to E-GMP vehicles such as the Ioniq 5 and 6, and portions of the body structure were derived from the Genesis G70.
Advertisement
Hyundai claims the car can accelerate to 60 mph (97 km/h) in four secondsand has a range (including use of the fuel cell as a range-extending auxiliary power unit) of more than 372 mi (599 km)under the WLTP cycle.Top speed is more than 250 km/h (160 mph).