Four years ago Drew was given the opportunity to work as a builder at Glampervan, a luxury custom van build company. After dedicating three years of hard work as a builder, Drew was given the chance to become the president & CEO of Glampervan, which he happily took on.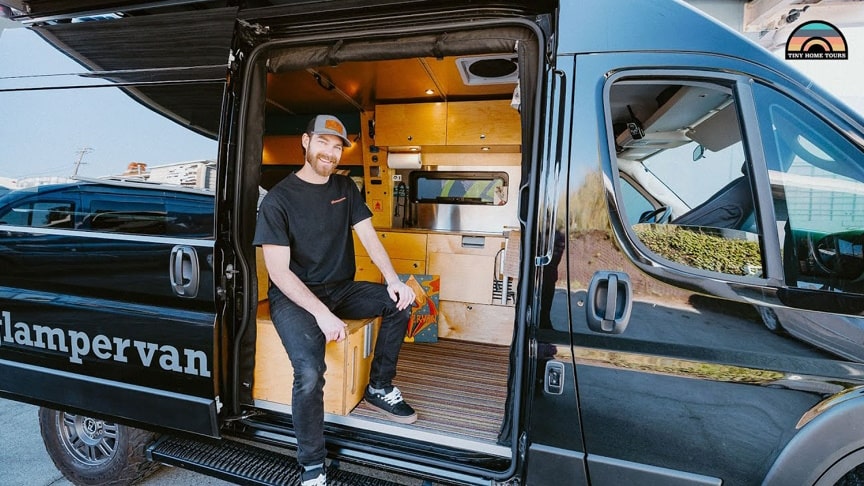 Drew now spends his days overseeing the beautiful builds that Glampervan creates with his team of fellow vanlifers. The model shown in this tour features a spacious kitchen with a deep sink, collapsible counter space, & a chest style fridge.
Also included in this van, are two swivel seats that turn into a dinette, a queen sized bed, rooftop deck, & tons of storage options.
Advertisement
Although most of the Glampervan models are unique, something that all of the builds offer is an epic Pioneer sound system, perfect for listening to music while driving or becoming the life of the party at gatherings.