The ICON A5 is an American amphibious light-sport aircraft designed and produced by ICON Aircraft.The A5 reinvents recreational aviation and lets you bring the exhilaration of flight to life like never before. Sport flying with the A5 is tailored to pilots who primarily fly for recreation — easy to fly, lightweight, and low operating costs.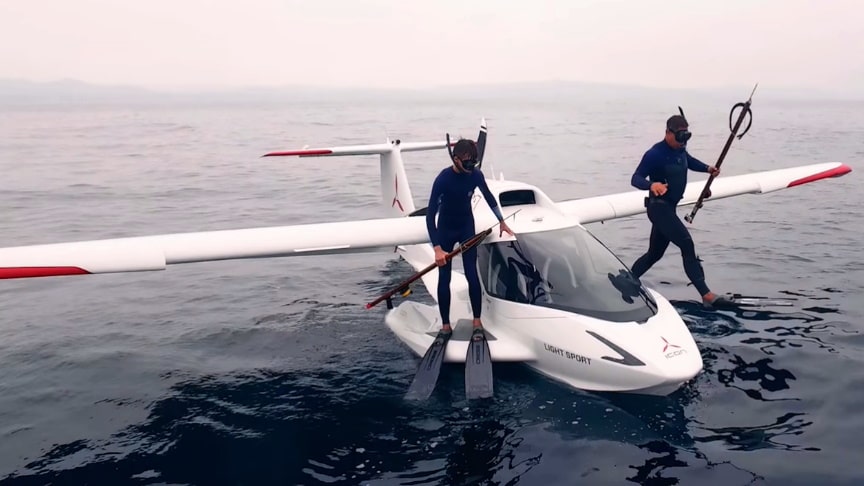 source/image(PrtSc): ICON Aircraft
The A5 is a high-wing flying boat-type amphibious monoplane with a carbon fiber airframe and retractable undercarriage.It seats two people in an enclosed 46-inch-wide (116.8 cm) cockpit and is powered by a single 100 hp (75 kW) Rotax 912 iS engine driving a three-bladed pusher propeller.
Dornier-style sponsons provide hydrodynamic stability, housing the retracted main landing gear, and act as a step for crew and passenger.
Advertisement
The wings can be folded aft for ground transport and storage.[60] The factory installed equipment includes an angle of attack indicator as a safety enhancement for stall awareness, a feature not usually found in general aviation aircraft.
The state-of-the-art interface from Garmin has come to the Light Sport ICON A5. The G3X Touch™ display with an optional 2 axis autopilot adds situational awareness and sophistication to the 2021 ICON A5 Limited Edition (S-LSA)./ICON Aircraft