Today we are so excited to show you our video tutorial for 3D optical illusion! No matter if your kids are pre-writers or writers, this mesmerizing 3D optical illusion is great in practicing manual skills and so fun at the same time.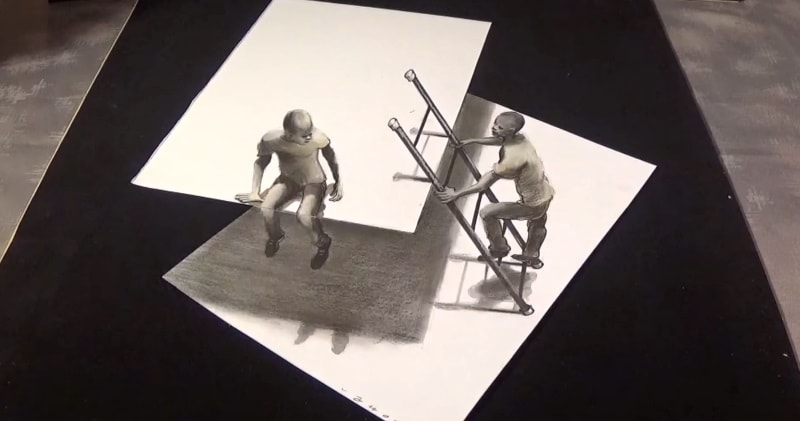 image credit: Drawing 3D Art 
Hope this will inspire you to make a lot of these drawings with your little ones! A trained artist can already create detailed pencil drawings, but when they achieve a true mastery of perspective and 3D space, their art, both literally and figuratively, reaches a whole new level.
The tools they use are simple – just pencil and paper. With a whole lot of practice and dedication, you could draw something like this too.For most of the drawings, vertical lines are the secrets to making them come to life.The interesting fact here is that the manipulations have been done manually, without any digital help.
Advertisement
Perspective and dimension are difficult to capture for both beginning and established artists, but now you can hone those skills in the most unique way possible, while also exercising your mind with these brain-boosting, unbelievable tricks!