Incredible footage showing some rare interactions, captured on a safari with Chasin' Africa Safaris at one of the top dams in Kruger, Gezanftombi Dam, near Crocodile Bridge , who told Latest Sightings that the wildebeest was caught when the herd went down to the Gezantfombi Dam for a drink.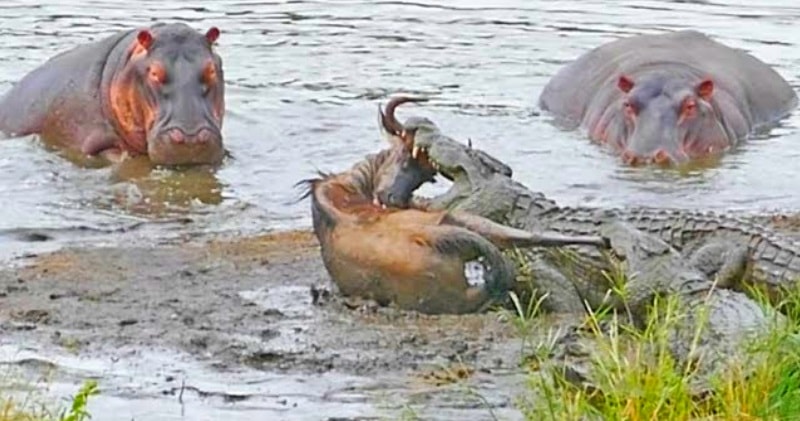 source/image: Kruger Sightings
The first crocodile locked its jaw around the wildebeest's head, as another raced in to see if it couldn't join the feast.
The nearby hippos were having none of it. They snapped at the crocodiles, chasing the predators off.
Advertisement
They then proceeded to surround the wildebeest until it got its second wind and escaped the water.Unfortunately, the wildebeest's back foot was injured, leaving the onlookers wondering if he could survive the damage.