This miniature This is an independent lubricated model four-cylinder engine that burns pure gasoline. In-line four-cylinder water-cooled gasoline engine model, gasoline independently lubricated, with intake and exhaust carburetor, oil pump with water pump, with spark plug and igniter, with fuel tank and without cold exhaust.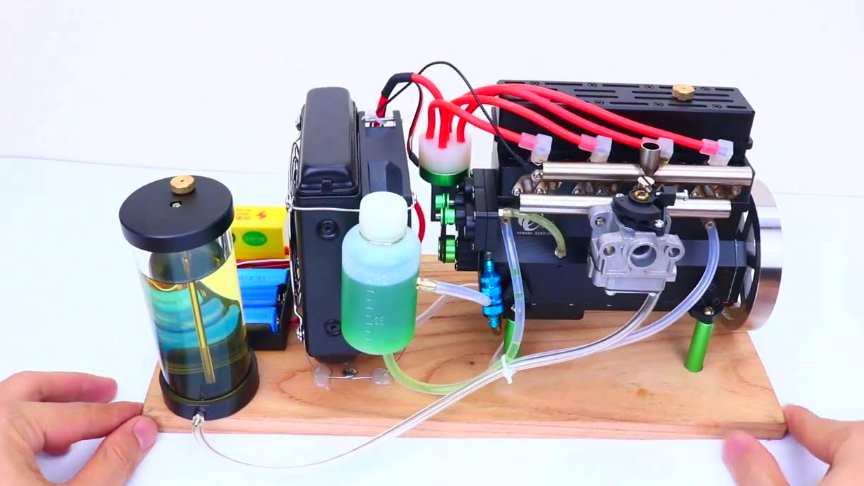 The inline-four layout is in perfect primary balance and confers a degree of mechanical simplicity. Size: 21(L) x 9(H)cm; Displacement: 32cc (8cc×4); Cylinder Length: 24mm; Stroke: 20mmCylinder Liner: The cylinder liner is copper cylinder liner with hard chrome plating inside.
Piston: Double groove 7075 aluminum alloy piston; Piston Ring: fluorine rubber ring (support to upgrade bimetallic piston ring); Connecting Rod: One-piece casting; Crankshaft: One-piece casting, later quenching; Cylinder: 7075 aluminum alloy, anodized.
Advertisement
The engine is suitable for installation on rc models such as ship model, model airplane, etc. This set is also suitable as a decoration, science and education, exhibition, etc..
Product Parameters:
Displacement: 32cc (8cc × 4)
cylinder length 150mm
width 60mm