Blumo Design Beds are perfect for the person who has no space in their bedroom! They're multi-functional beds designed to make the most out of your space.This system is a space-saving one, both in the unfolded (night-time) and folded (daytime) positions.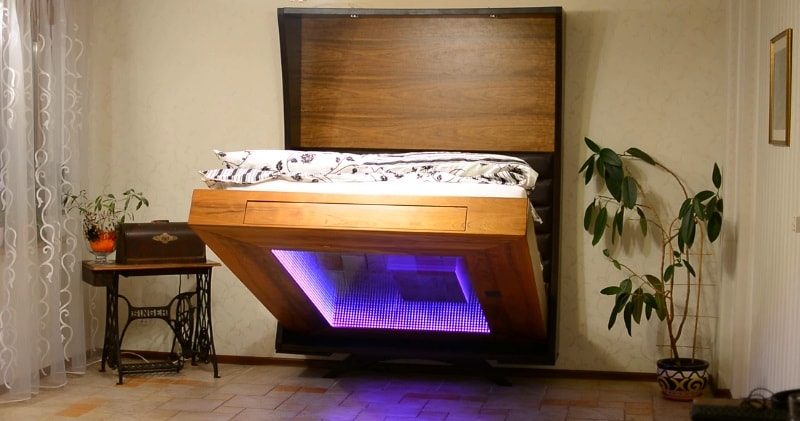 source/image: Blumo Design
When opened (at night-time), the headboard and bedframe do not move away from the wall, which makes a solid form similar to a fixed bed. The bed is electronically operated, letting you fold and unfold the bed quickly and easily.
When the bed is folded, it isn't exposed to dust during the day—perfect for someone with allergies!Because the bed isn't in the way, it's easier to keep the room clean—you have access to the entire floor.
Advertisement
Most models come with a mirror or audio-visual setup for when the bed is folded.In addition, selected versions of beds are fitted with a pull-out platform with an LCD TV and speakers, which gives the possibility of watching TV in bed.